Vietnam has been bestowed with more than 4,000 splendid islands, which has significantly contributed to the growth of national marine tourism. Below is a recommended list of 10 most beautiful islands in Vietnam voted by Traveltimes.vn.
10. BÀ LỤA ARCHIPELAGO
Belonging to Kien Luong District, Kien Giang Province in the south of Vietnam, Ba Lua islands lie in the Gulf of Thailand. There are a total of 3 big islands namely hòn Heo (Heo Island), hòn Ngang (Ngang Island), hòn Nhum Bà (Nhum Ba Island) and various smaller islands around. Visiting these islands, you stand a wonderful chance to collect snails, scallops or oysters on your own and then enjoy the meal right away.
Depending on the tide and the season, sometimes during the year the water level is only halfway up your belly. It turns out to be really interesting that you can actually walk from an island to another without any swimming assistive aid. The feeling comes as half scared half overexcited when you are all the way surrounded by the sea. In addition to that, Ba Lua Islands are rather pristine; thus, it is highly probable that you can discover a nearly untouched island where it feels like you are indeed its owner.
9. BÌNH HƯNG ISLAND
Whereas Bình Ba Island is rather well-known, another island in its vicinity named Bình Hưng Island is rather new and usually only circulated in the world of backpackers. From the dock on main land, it takes only about 5 minutes to get there; thus, you can always find a boat heading to the island. Binh Hung Island is highly recommended for those with adventurous mind as it is still safe from tourism exploitation and not very crowded with travelers.
It is advisable that you visit Bãi Nước Ngọt (Fresh Water Beach) during your trip here. That name derives from a small stream on this beach which is just next to the sea. Other attractions in this island can be Hòn Chút Lighthouse, Đá Trứng Beach and some other similar services as that of Bình Ba Island. Besides, you can also visit Bãi Kinh (Kinh Beach) – a gorgeous beach where the sea has 3 different colors with transparent water that you can actually see the sea bottom or the smooth white sand that can really blow your mind away.
8. NAM DU ISLAND
Yet another island from Kien Giang Province, Nam Du Island locates in Kien Hai District and is widely known as a pristine place waiting for discoverers. Unlike the famous Phú Quốc Island which is not far from that, Nam Du Island has yet to be exploited for tourism; thus, this makes the island even more mysterious. You have various choices on the island such as Bãi Cây Mến (Cay Men Beach), Bãi Ngự (Ngu Beach), Nam Du Lighthouse, or you can even hire a boat to visit the surrounding islands such as hòn Mấu (Mau Island), hòn Ngang (Ngang Island), etc.
It is also interesting to note that the tourism services and hotels on Nam Du Island are relatively cheap. You are highly advisable to contact the locals in advance of departure so that they can be well-prepared for your trip. People on Nam Du Island are very cheerful and hospitable, they are also well aware of the environmental preservation. This can explain the reason why Nam Du can still remain its pristine beauty so far.
7. CHÀM ISLe
Cù lao Chàm (Cham Isle) is small islands which is about 15 kilometers from Hội An ancient town and is comprised of 8 adjacent islands. On Hòn Lao (Lao Island), you can choose to visit Bãi Làng (Lang Beach) or Bãi Hương (Huong Beach) which are more pristine than Bãi Chồng (Chong Beach) or Bãi Xếp (Xep Beach). On this island, fresh water flows from many different streams; thus, the locals can even grow rice as food. Tourists to this island are really impressed by this feature and most of them insist on wading the paddy fields without shoes. It is usually a shared feature of every island that rocks are the most common type of soil. However, on Cham Isle, efforts of the locals seem to be efficient in 'turning soil into food'. Now if visiting Cham Isle, you will definitely be amazed at the green gardens with luxuriant trees and fruits.
On Cham Isle, visitors not only eagerly snorkel to enjoy the colorful ranges of corals, but also fascinatedly observe how the locals plant rice on such dry land. People on Cham Isle are actually never afraid of insufficient food. Fish and shrimps are just abundant out there in the sea. They just take the boat heading outwards, quickly then, they will have a delicious meal ready to be tasted. Also, Cham Isle has been recognized by UNESCO as a Biosphere reserve.
6. BÌNH BA ISLAND
Bình Ba Island belongs to Khanh Hoa Province, about 15 kilometers from Cam Ranh Port; accordingly, it is not very difficult to get there in any season during the year. As regards the cost and travelling and eating, I must say it is really reasonable. Binh Ba is an ideal place to recharge your energy as this place is full of spectacular scenery as well as delicious food. A number of highly appreciated beaches are: Bãi Chướng (Chuong Beach), Bãi Nồm (Nom Beach) and Bãi Nhà Cũ (Old House Beach) where you can pleasantly enjoy the sunrise, coral snorkeling or fishing.
The delicacy in Binh Ba must be fresh lobsters which is sold at the original price and properly prepared in the cooking style of fishermen. As Binh Ba Island has only been exploited for tourism in the recent years, the tourism service is quite cheap. However, a number of overexploitation activities have, to a certain extent, done harm to the pristine beauty of the island. Another special feature to note is that this island is exclusively limited to Vietnamese. Due to military reasons, tourism for foreigners is not allowed.
5. PHÚ QUÝ ISLAND (or THU ISLE)
Phú Quý Island, which is alternatively called Thu Isle, also has many different names such as Khoai Xứ Isle or Thuận Tịnh Island… Phu Quy Island is 120 kilometers from Phan Thiet City. Although it is only 16 kilometer square, there are a wide range of special features about this island that will definitely amaze you. It is recommended to rent a motorbike to explore the island. A number of attractions for your choice can be: Mộ Thầy Nại (Master' Nại's Grave) – to know more about the establishment history of the island, or Mũi Doi (Doi Cape) – to observe the waves smashing into the land, or Bãi Triều Dương (Trieu Duong Beach) – the most romantic beach on the island.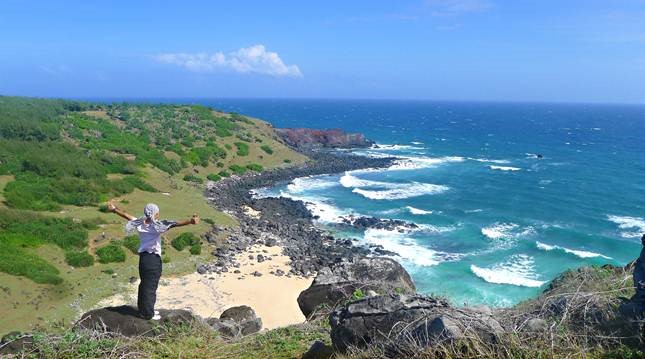 Besides, you can also visit Cao Cát Mountain where Linh Sơn Pagoda lies highly close to the cliff, or the lighthouse on Cấm Mountain where you can witness one of the most beautiful sunset scenes in Vietnam. Stone crabs ('cua huỳnh đá') and red grouper are the indispensible specialties of the island. Additionally, the appealing coastal roads on Phu Quy Island will definitely blow for mind away.
4. CÔ TÔ ISLAND
In order to fully discover Co To Island in Quang Ninh Province, you should spend about 1 or 2 days on this island. Unlike other islands where you can start your adventure with motorbikes or boats, on Co To island, all that you need is simply a bike.
There are a number of musts on the island, such as: Co To lighthouse, Vàn Chải dock, Hồng Vàn dock, Bắc Vàn port, Cầu Mỵ rock yard, and especially Cô Tô Con (the Little Co To) – a small non-residential island near Co To main island. You should get up really early and go to the market to buy the freshly caught seafood such as squids, scallops, clams, etc. Then later in the evening, you can bring them to the coast roasting and enjoying. If skillful and meticulous enough, you can even prepare a unique BBQ tables built from sand on Co To beach.
3. PHÚ QUỐC ISLAND
Having been ranked in the top 3 most beautiful destinations in winter voted by National Geographic, Phu Quoc is a renowned island for tourism. Not surprisingly, Phu Quoc also comes as first in the top 10 ideal destinations for tourists according to Asiaone Journal. On this island, you have the opportunity to enjoy those of the most splendid beaches of the world, such as: Bãi Sao (Star Beach), Bãi Dài (Long Beach) or tens of other pristine beaches around the island. Thanks to geographical features, seafood in Phu Quoc is diversifying and abundant, such as: sea urchin, scallops, snails, cobia, herring, etc. The marine experience is also dazzling: coral snorkeling, squid fishing at night, enjoying sunset at Dinh Cậu (Uncle's Shrine), or driving through the untouched jungles which absolutely can drive attention of both professional and amateur backpackers.
In Phu Quoc, the most convenient means of transport for your exploration is motorbikes which you can easily rent from your hotel. The transport infrastructure is yet incomplete, however, this turns out to be a great experience for drivers. Of course, you should also take notice of the traffic law as the traffic police here are really strict.
2. LÝ SƠN ISLAND (or RÉ ISLAND)
Ly Son has recently emerged as an ideal destination for backpackers. However, as for Quang Ngai people in particular, and people in the central region of Vietnam in general, Ly Son has long played a meaningful historical role. There are not many hotels on Ly Son Island; thus, you can choose either to homestay at the locals' houses, or set up a tent to stay overnight on Bé Island (Small Island). For the latter option, it is still free of charge and there is no need to pay extra cost.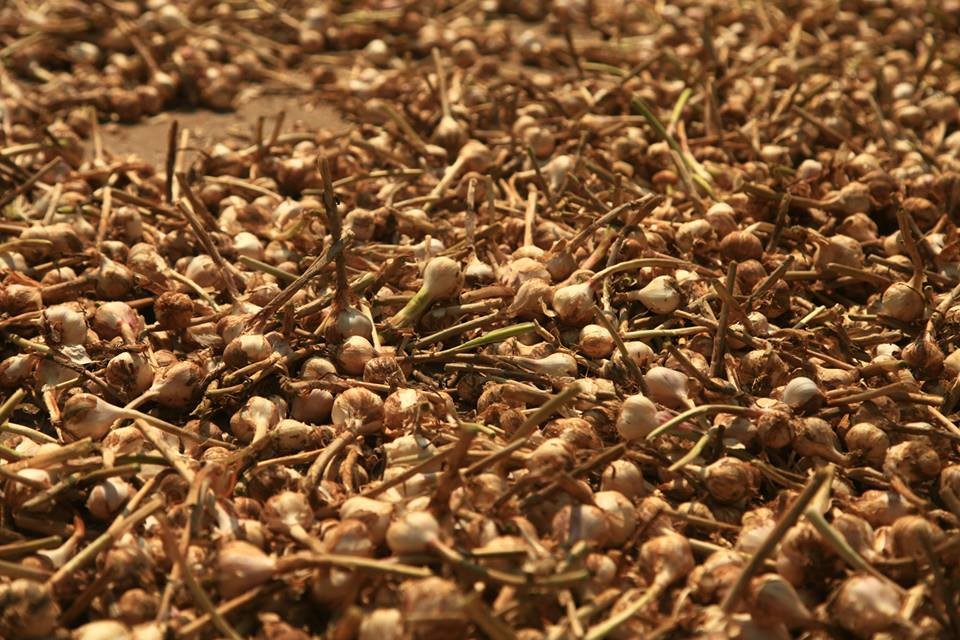 Follows are a number of attractions for your trip to Ly Son: Tò Vò Gate, Guan Yin (a bodhisattva)'s shrine ('Quan Âm Đài'), Hang Pagoda, Câu Cave ('Hang Câu'), the national flagpole on the top of Thới Lới Mountain, and some other pagodas and temples. The specialties in Ly Son vary, but the most distinguished one is Ly Son garlic. Besides, you can also try fresh seafood such as 'ốc tượng' (a type of snail), king crabs, cá tà ma (a type of fish), etc. The most beautiful beaches are mainly on Bé Island (Small Island); thus, if you visit Ly Son, this is really a must.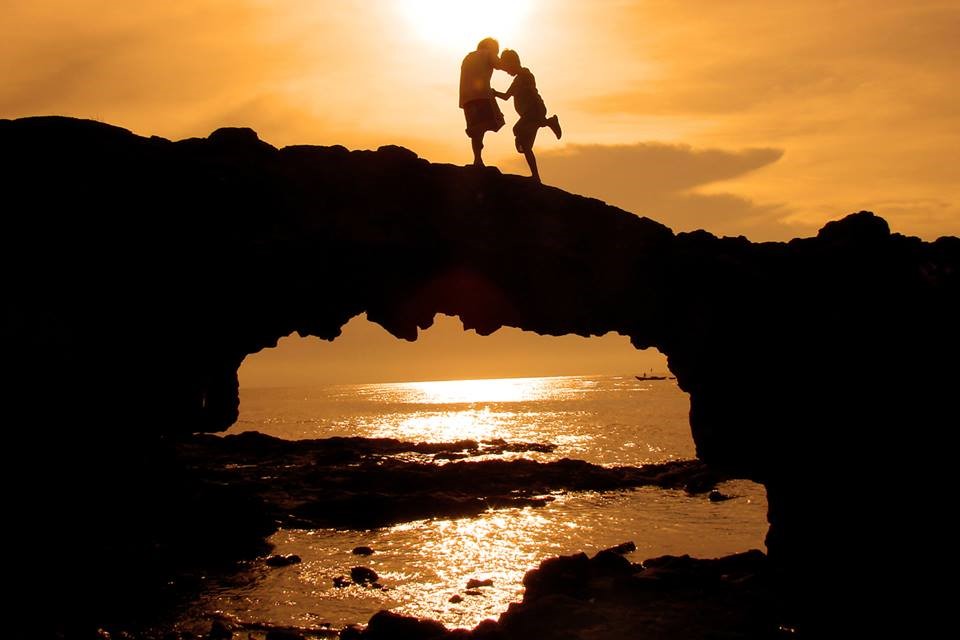 1. CÔN SƠN ISLAND (CÔN ĐẢO)
Being once the destination of the 'Brangelina' family in their trip to Vietnam, the global fame of Côn Đảo is indisputable. For travelling lovers, Côn Đảo is really a must that they have to visit once in the lifetime. Perhaps because this place is considerably far from main land and is under excellent preservation, Côn Đảo can still remain its original beauty despite the development of various resorts near the beaches.
Côn Đảo is not simply a tourist attraction, it is actually very rich in its own historical story. Thus, visiting Côn Đảo, you should come to Hàng Dương Cemetery at 12 a.m. (midnight) for the remembrance of the dead soldiers who have laid down for the peace of Vietnam. Don't be worried, the warm golden lights and comfortable scent of burnt incense will quickly fade your fear away. Instead, you can gradually sense the resurgence of our national pride. A little time to investigate the heroic history of Côn Đảo is also an unforgettable experience on this island.
In addition, for tourism purposes, you can go to Đầm Trầu Beach – the most beautiful beach on Côn Đảo, or Bảy Cạnh Isle – an ideal place to explore.
According to Traveltimes.vn