Top 10 destinations for seniors in Vietnam
Traveling has never been easier than it is now for everyone including the seniors. Packing your bags and exploring a new place is possible no matter what your age or physical ability. There's definitely something for everyone if you know where to find it. Following our previous post about "Why Vietnam is the best place for seniors", let's take a quick whirl around this peaceful country to spark some ideas about where suits you the best.
1- Hoi An
Most people will agree that Hoi An is the most charming town in Vietnam. Other than that, this peaceful town is an ideal place to take life slowly. Days pass by with picturesque canals, colorful silk lanterns and the charming music via speakers dotted throughout small streets. As a UNESCO world heritage site, all original structures have been well preserved like temples, ancient houses, and community halls. Some other activities are also highlights here such as working on your tan on An Bang Beach which is less than 5km away or sampling delicate specialties from both street hawkers and restaurants. Hoi An is also festive with the monthly full-moon festival when the town only lightened up with the magic gleam of lanterns, just like they did years ago.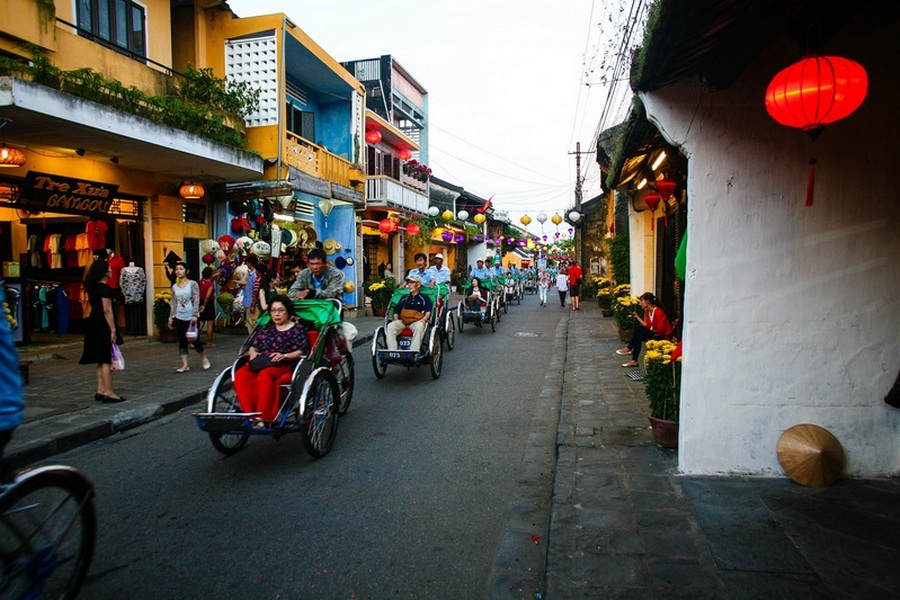 2- Hue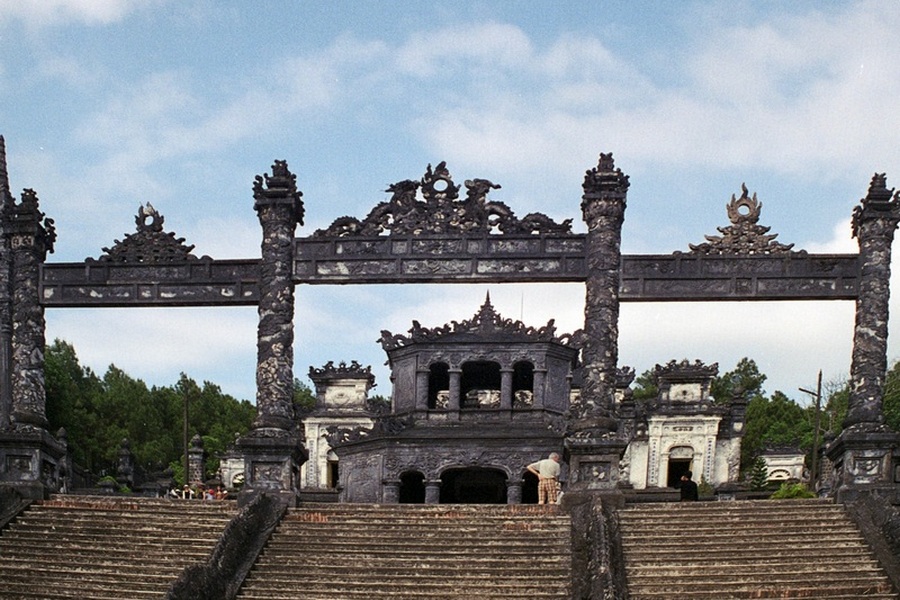 This imperial city is undeniably the history hub of Vietnam. Being recognized as a UNESCO World Heritage site, many ancient architectures stood the test of the time to recreate the ambience of a bygone era. It's where the last emperors of Vietnam left all their heritages behind. A riverboat cruising down the poetic Perfume river while enjoying the court music is one of the must-dos here. You don't have to be a history buff to love this beautiful and fascinating land.
3- Hanoi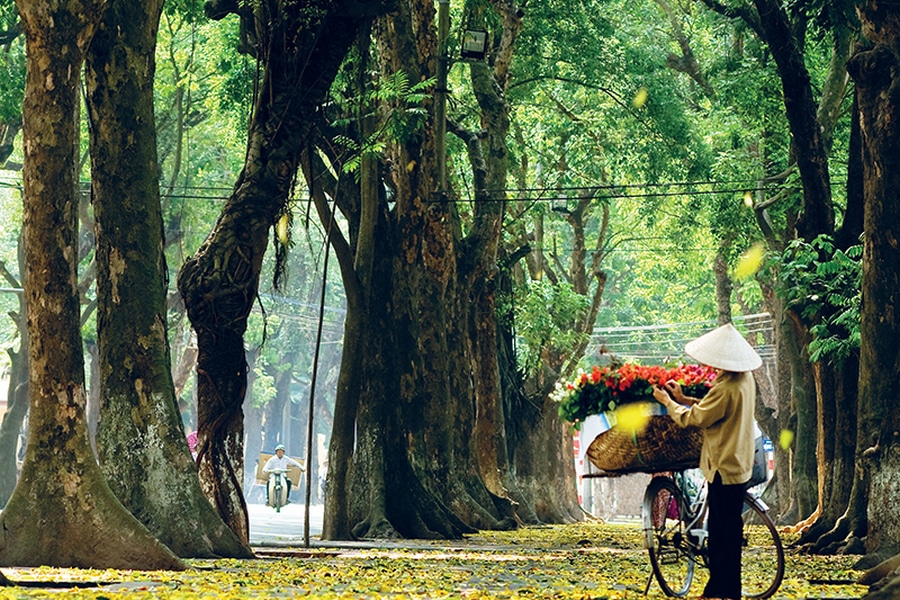 The capital city is the place where the authentic cultural values has been preserved like no other. Hanoi offers fascinating scenes that exudes the perfect combination of the ancient and the modern vibe. The old quarter is the most wonderful part of the city where you get to see all essentials of Vietnamese heritages. Once recognized as 'A City for Peace' by UNESCO, travelers are surely greeted by smiles and the renowned hospitality of Vietnamese people.
4- Halong Bay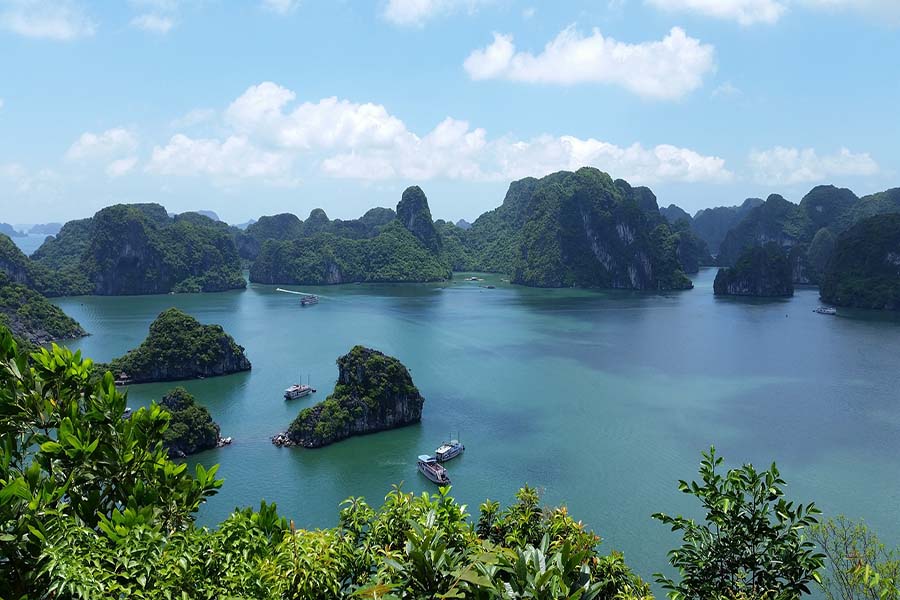 Some people even said that "If you only visit one Vietnam destination, make it Halong Bay!". And that's not an overstatement. Halong Bay can charm anyone by its dreamlike natural beauty. It was recognized as a UNESCO World Heritage site due to its unique landscapes and scale. The emerald waters, limestone pinnacles, hidden caves make up an epic scenery which is perfect for cruising. Apart from marveling at what the nature offers, plenty of fun activities on-board and off-board such as kayaking, cave exploring, rock climbing, swimming,.. are at your disposal.
5- Mai Chau
It's not fair to call Mai Chau an alternative to Sapa as some people do. We think this valley is much more than that. Not only closer to Hanoi with less than 4 hours ride, Mai Chau is well-known for mountain landscapes, magnificent rice fields and ethnic minorities, just like Sapa is. However, the weather and the terraces are more favorable, hence it is more suitable for elderly people. Here you can take part in some gentle to medium trekking in caves or easy bicycling through authentic villages. Mai Chau is also home to Pu Luong Nature Reserve which can delight any adventure seekers.
6- Ninh Binh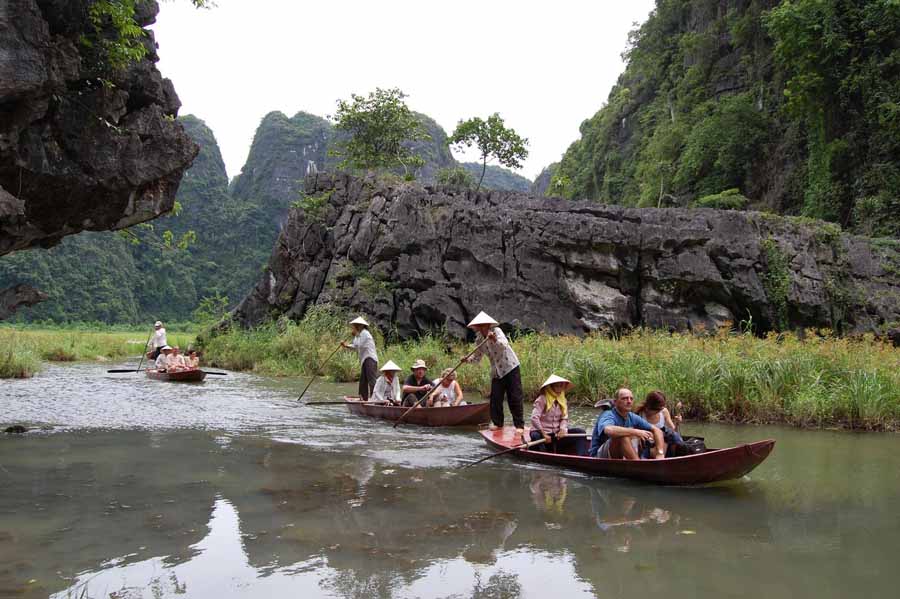 Less than 2 hours from Hanoi, Ninh Binh earned its title as "Halong Bay on land" due to its stunning limestone karst formations, except not on the sea. Meanwhile it might not be dramatically shining as the famous world heritage site but it does shine in its own beauty. This beautiful place can be explored on foot, on bicycle, and on a sampan boat at your suitable pace.
7- Ho Chi Minh City
This city recently has been on a Netflix culinary show for best street foods in the world. Hence, a food tour should be a good idea for everyone to start. Don't hesitate for its infamous traffic jam, there's quiet places if you know where to find them. All you need is plenty of time and a good camera to catch the iconic and lovely slices of life in this one of a kind city.
8- Da Lat
Da Lat holds a special place in many travelers' hearts since it is considered the most romantic place in Vietnam. People come to this highland city searching for romance but they also end up finding adventure and culture. Surrounded by scenic hills filled with alluring pine forests, vast lakes, picturesque waterfalls, the climate is so favorable that a lot of health retreats have been holding here.  
9- Mekong Delta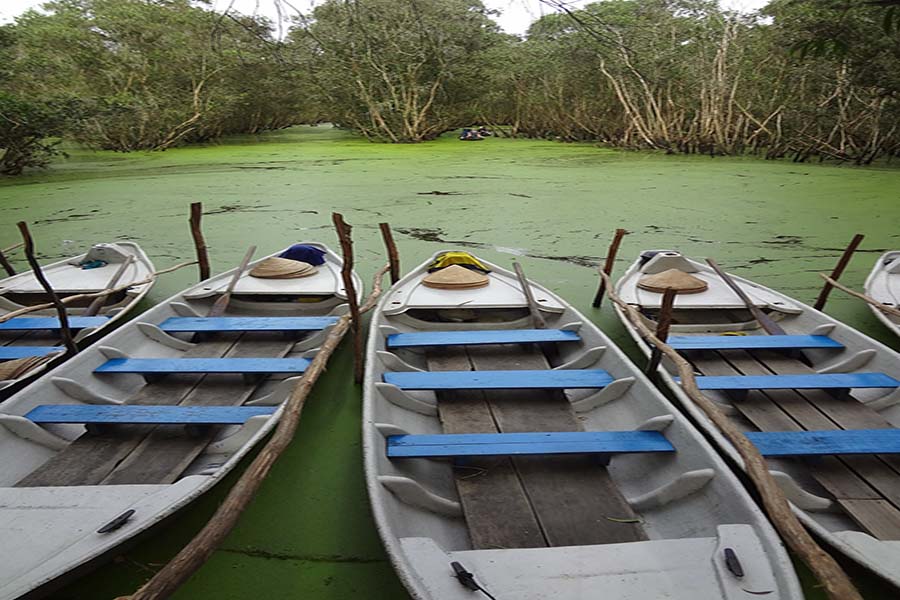 Needless to mention the popularity of this destination. The Mekong Delta- also the "fruit bowl" of Vietnam- boasts a maze of crisscross waterways, colorful floating markets and the exotic fruit gardens. This is the place where you can't find any trace of the modern lifestyle but the rural life of farmers whose lives attached to the river for generations. Overnight cruises is highly recommended since it's the most relaxed and unforgettable way to explore Mekong Delta.
10- Phu Quoc Island
When someone thinks of Southeast Asia, they think of tropical islands. Phu Quoc Island has been on the list of beach lovers for so long. With crystal clear waters, vast stretches of white sand beaches, rugged mountains, lush tropical greeneries,… this island ticked all the boxes. Does having a nice coffee on your private balcony overseeing the ocean every morning sound attractive to you? Let's get going.
Traveling safely as a senior may cause some burdens for you to think about. Our experts understand that seniors travel with a variety of interests and physical abilities. Therefore, we always try our best to design the most suitable tours and options that can fulfill your needs and motivate a sense of adventure in you.