Hanoi: The sub-tropical climate
Those who visit Vietnam from abroad are often confused at times; it gets cold here in Hanoi, but why? It also can be extremely hot, with temperatures rising to the 40-degree mark on occasion during 2020. As a sub-tropical climate, Hanoi experiences some extremely hot weather. It can also be on the receiving end of some very wet and sometimes cold periods during the year. Alternatively, Hanoi can feel like a pleasant spring day and have some wonderful breezy weather. 
Hanoi has four seasons, with the temperature ranging from cold to mild to extremely hot. Let's look at each season in turn. We'll discuss the general climate during each season, look at the activities to suit the climate in Hanoi and look at some exciting events taking place during the year. You'll be better prepared for Hanoi after reading this guide. 
We can give you a brief guide to the seasons and events, but you'd have to experience Hanoi to know more. As the famous Italian Composer, Vivaldi once commented, 'there are no words, only music there…' Each season has a music style to fit the climate Hanoi. Think about the Four Seasons. Which season suits you best?
Spring – February to April (Temperature usually 23-28c)
This is the locals preferred time of year. The weather is cool enough to spend time outside, yet warm enough to stay outside for extended periods of times. The Tet Holiday, or Lunar New Year, has just passed and everyone is usually feeling positive and walking around with an exuberant vibe. This is one of the best times to visit Hanoi. 
You could do what the locals do in the city this time of year. There are a variety of activities taking place, particularly around Hoan Kiem Lake and West Lake. You can go for a nice evening stroll around, play badminton or the local game Da Cau. This is a common game played around the lake. It is very popular with locals and they'll love playing with you.
This is the time to visit any attractions with gardens or natural scenery. The flowers blossom at this time of year, creating some heavenly surroundings. You can see baskets of Lily flowers all around the city. Both the West Lake and Hoan Kiem Lake are must-see areas during the Spring, and it is worth looking at the Temple of Literature, just to see the beautiful courtyards. 
It is worth renting a motorbike to explore Hanoi at this time of year. The cooler weather allows you to spend more time outside exploring the city. The West Lake has a variety of hip coffee houses where you can sip coffee and relax of the terraces looking at the stunning views this season brings to the area. 
Another delight to experience is the range of cuisine available. There is a bigger choice of culinary delights during Spring. It is an in-between season. You can taste a mixture of local fresh food and dishes not possible any other time of year in Hanoi. We can take you on a city tour if you want, to take away the pressure. Contact us at Absolute Asia Travel for a personalised itinerary during the Spring. 
Summer – May to August (Temperature around 30-38c)
You'll be hot and sweaty during the days of Summer, with temperatures hitting 40 degrees. You'll feel alive during the vibrant evenings around central Hanoi, as the evening brings a cool breeze and with it a new vibrancy to the sky. The Summer is a time for laziness during the day and outings for the night owls. It is a busy time of year here, as schools are on their Summer Holidays. Try to get everything booked early. 
This is a time to see Hanoi's climate bring floral arrangements into full bloom. Although a little way off the tourist track, you'd appreciate a trip to West Lake. The Lotus Bloom during June will have you twisting and turning around this area just to explore the diversity. For ladies, it is the perfect time to pin a corsage to your attire. It is a lucky charm, after all!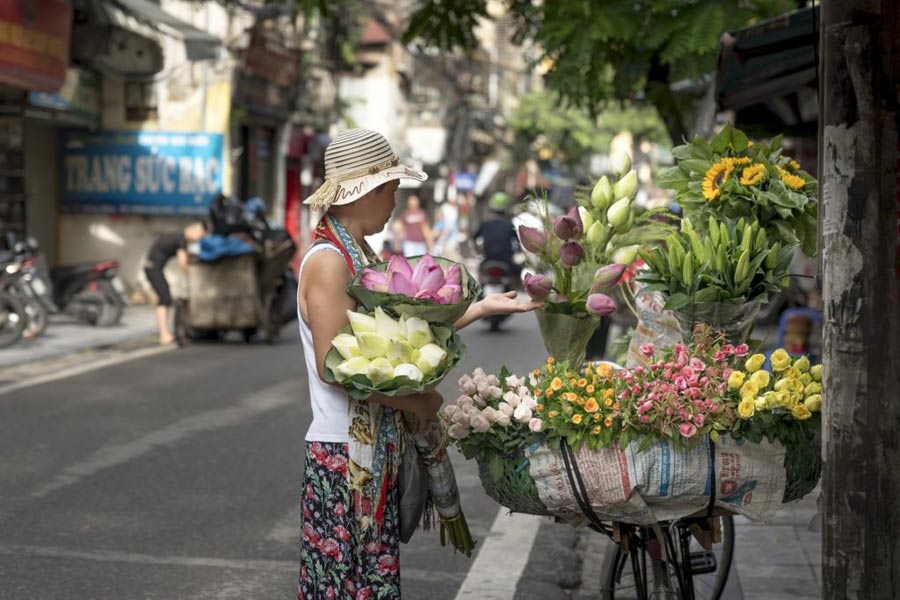 This is a time to sit on the terraces early evening. Whether you want an iced tea or coffee, or a cold beer, this is the perfect time to enjoy a beverage and absorb the fabulous sunset Hanoi is given during Summer. You'll see both locals and tourists packing the streets during the evening, shopping or buying local snacks from street vendors. Be prepared; Hanoi is a Summer of late nights, early mornings and regular siestas!
The Autumn/Fall – September to November (Temperature around 22-28c)
There is not quite the allegro of change in any season in Hanoi than the one which moves from Summer to Autumn. After the blistering heat and immense solar rays of summer, the tempo is switched almost immediately into a new chapter. 
It starts hot, then warm, then it gets cooler. The locals say the change is in the wind. The sunlight is bright, but the air is cooler. Suddenly, all notions of the senses seem to change. The leaves turn red and yellow and start to fall, the sound becomes serene, calmer and the is a new scent in the air. This is the season for Romance, for literature, for complete reflection. The West Lake will have many starry-eyed young couples walking amidst the alluring scenic floral areas.
The scent of milk flowers defines the Autumn of Hanoi. This sweet fragrance is cooler and more subtle than the floral aromas of Summer. Everything about Hanoi feels calmer and cooler during Autumn. Walk around the lakesides and take in the fresh air given by the flowers and trees. Try the green sticky rice, a dish enjoyed only in the Fall.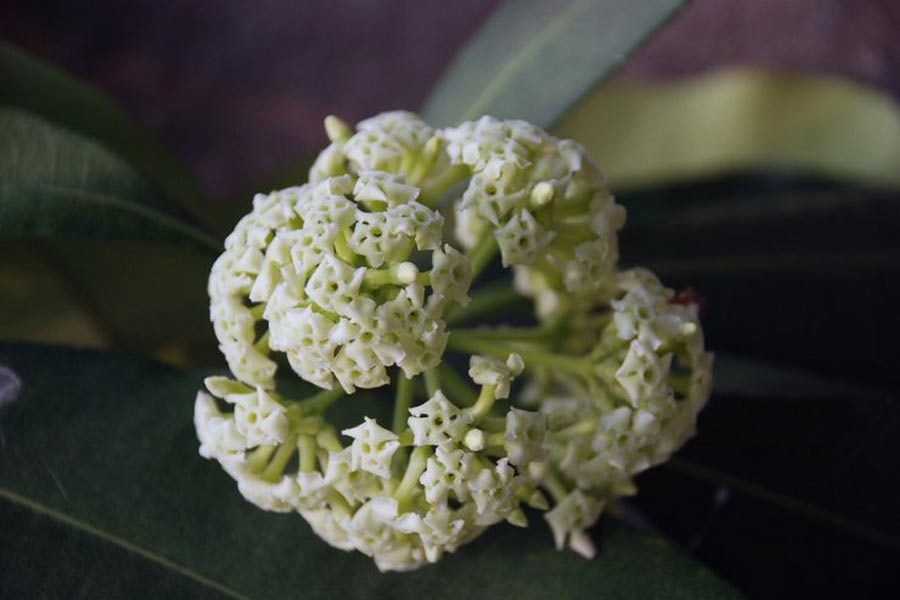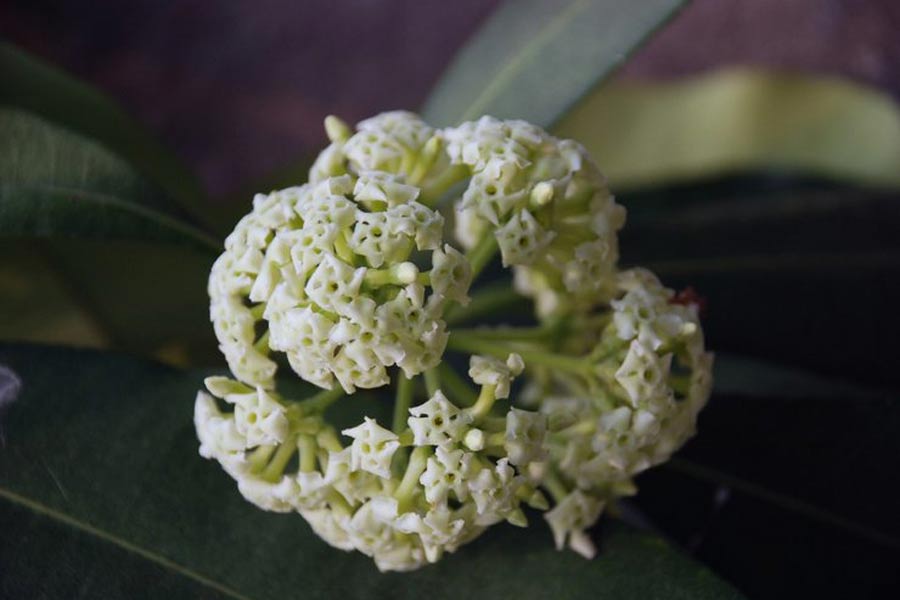 This is the time where you can be the complete tourist trotter, as you can see most attractions without much effort. At 22-28 degrees, it is the perfect temperature to walk around and see the city on foot. The climate in Hanoi is kind to the soul during the Fall. It is also quiet as it is low season, giving you more freedom to explore the city. For a more informative visit get one of our tour guides at Absolute Asia Travel. 
Winter – December to January (Temperature around 6-20c)
The Winter climate in Hanoi can get surprisingly cold, at times going below 5 degrees. For the most part, though, the Winter is a mild 15-20 degrees. You'll need a pair of long trousers or jeans and a sweater or fleece top. It is also wise to bring a flask in case you want to keep drinking hot water during the day. 
Aside from the cold, Hanoi is most definitely in peak season from the middle of December onwards. As it is holiday time, there is so much to enjoy during the winter climate in Hanoi. We can recommend three activities.
First, walk around Hoan Kiem Lake during the weekend and enjoy the local music and craftspeople while it is cool. Enjoy the atmosphere the Winter provides, as lots of people are out playing games and eating local snacks. Why not join in with the games, dancing or crafts-making yourself? There are opportunities this time of year. 
Then, go and eat local chicken or beef pho (hot noodle soup), something to warm you up in cool weather. You can get this in various eateries just off the lake. Get an egg coffee as well, a drink so comforting in this season's climate in Hanoi. Enjoy the coffee with a local cookie, such a scrumptious treat.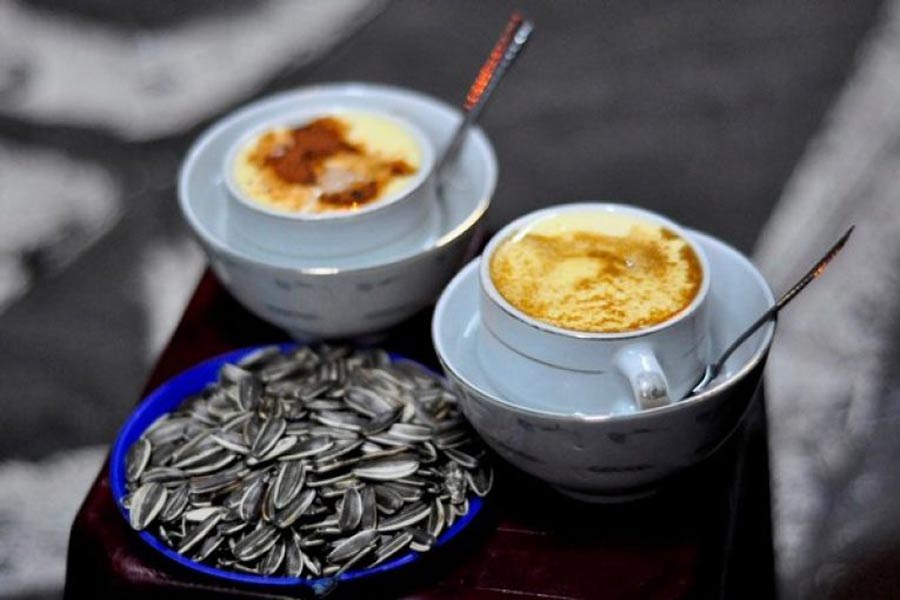 Finally, go to the Christmas and Flower Shows if you are in Hanoi late December. They are both elaborately organised, with so much to see. They are wonderful shows! 
They only take place once a year and are unmissable events. Come and enjoy, as tis' the season to be jolly after all!
Which climate in Hanoi do you like most?
Let us say, come rain or shine, we can offer all kinds of trips and itineraries to suit your trip to Hanoi. Choose your season and climate in Hanoi to begin your travel plans. You will make the most of your visit if the climate in Hanoi suits you. Let us know at Absolute Asia Travel which climate suits you most, and we'll talk with you about it in more detail. See you in Hanoi!