Vietnam's bustling cultural spaces are matched only by this country's diverse natural beauty. From exquisite beaches to towering mountain tops and lush interiors, Vietnam is a feast for the senses. But aside from exploring markets, visiting ancient sites and eating delicious seafood, there are also a variety of activities to keep the adventurous traveller entertained.
Here are 10 activities we bet you didn't know you could do in Vietnam:
1. Go Kitesurfing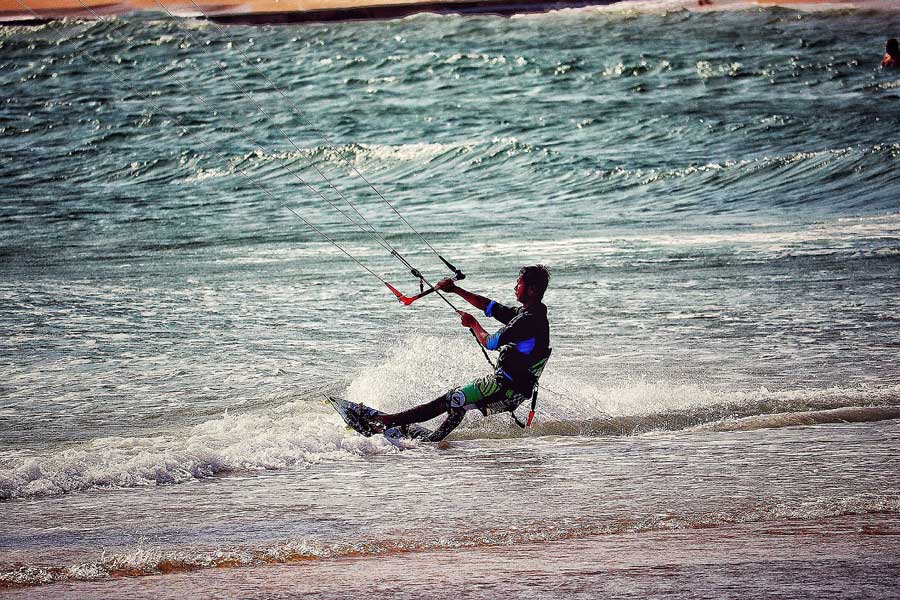 Vietnam's kitesurfing scene is a growing one and the best place to take part in this thrilling sport is the area around Mui Ne. With consistent winds, tropical beaches, and great sports centres located along the beach this is a great spot to learn one of the world's fastest-growing sports!
2. Go on a night safari
You might not immediately think of Vietnam as the best place in the world to see wildlife, but the Nam Cat Tien National Park is home to a variety of elusive wildlife including tigers, leopards, Asian elephants, water buffalo and sun bears. Embarking on a safari at night, you have more chance to see some of these rare creatures in their natural habitat.
3. 4×4 through the dunes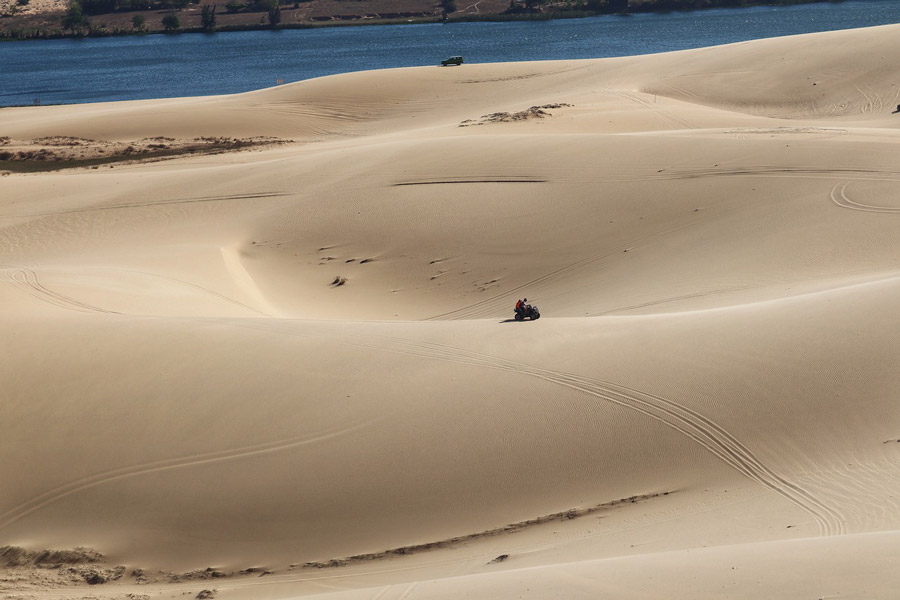 With its lush green scenery, we bet you didn't know Vietnam also offered a desert experience! The sand dunes of Mui Ne are quite a surprise for many visitors and are best explored on the back of a 4-wheel drive quad bike!
4. Catch a fish – with your bare hands
Join the local villagers in the Mekong Delta and enjoy a unique fishing experience. Learn the various techniques used by the traditional fishermen here, including how to make bamboo traps and how to catch a fish with your bare hands! After you have got delightfully muddy you will enjoy some grilled fish as a lunchtime reward!
5. Explore the hidden tunnels of Vietnam
Did you know that just outside the bustling Ho Chi Minh City sits a labyrinth of underground tunnels? Used by soldiers during the Vietnam War, and before that for escaping French forces, the Cu Chi tunnels extend for multiple kilometres. Duck beneath the tiny manholes to discover an unusual maze under the city!
6. Abseil in a hell cave
The hell cave of Vietnam is located in the Marble Mountains. It is here where you will find a creepy creation of Buddhist hell. Combine your thrill of discovering this unique place with an adventurous experience abseiling into the cave.
7. Go on a thrilling train ride
Hanoi's old quarter is known for its narrow streets and energetic vibe. To really understand the chaotic, frantic pace of the city hope onboard the Ngo 224 Le Duan for a ride between Le Duan and Kham Tien street or alternatively stand in the street (if you can find a space in a doorway out of the way) and wait for the train to come by. The train comes within inches of the houses here twice a day, providing a hair-raising journey quite unlike any other!
8. Feel like royalty in an imperial carriage
Hue's colourful Imperial City is well worth a visit and tours here can be conducted in a traditional, ornate horse and carriage! Discover the palace in style as you feel like an imperial leader yourself in this beautiful historical fortress.
9. Learn how to work a rice paddy
While the terraced rice paddies of Vietnam will no doubt be on your list of things to see, you can also learn how to work as a farmer in these fields. Many of the small rural villages in Vietnam offer tourist experiences where you can see the back-breaking work that goes into farming in Vietnam and understand a bit more about the daily life of the country's inhabitants.
10. Become a coffee expert
Vietnam's Buon Ma Thuot area is known as the home of Vietnamese coffee. Become a coffee expert on a full day experience discovering the area as you see the different coffee trees, taste a variety of coffee, visit a coffee museum, spend time with some coffee farmers and even harvest some coffee with a local!