There is no doubt that Thailand is the most attractive spot of Southeast Asia for travelers all over the world. It's not hard to explain since it boasts rich culture, world heritages, splendid beaches, exotic landscapes, as well as its tasty dishes. We can keep going on and on about this place, however there are 10 essential facts and tips that all travelers should take notes.
1. Venice of the East.
This fancy title went to Bangkok as it won the hearts of many Westerners. It's quite interesting to see the contrast between the busy side of the city and the calming part of canals, floating market above the Chao Phraya River. An excursion at this tropical Venice can be done by a special long-tailed boat anytime of the day. However, the best time in our opinion is the afternoon with sunset awaits somewhere during the trip.
2. Street feasts for all foodies.
Like other places in Asia, the best place to eat is always on the streets. It wouldn't be overstating to say that all the alleys and small corners of Thailand are full of flavors. If you really like to have a taste of Thailand in the most authentic way, just get yourself a table in one of the food stalls which are spreading the mouth-watering smells. Remember to choose the one full of locals inside.
3. When in Rome, Do as the Romans Do.
There are some dress codes and practices in this Buddhist country, especially when you want to go inside a temple. For example, before entering the temples, all needs to remove your shoes and women specifically need to cover their knees and shoulders … Moreover, it'd be nice to show respect for Thai customs by greeting others the way locals do which is placing hands palms together at your chest and bowing your head.
4. The royalty is highly respected here.
Apart from temples, photos of the King and his royal family can be easily found in this country whether it's in front of a shopping center, a hotel or a company, basically everywhere. On the King's birth day, all citizens will wear the same clothes (often yellow) and celebrate as it's their biggest holiday with fireworks and parties. The most important thing is that you don't want to make any jokes or improper laugh at any of these.
5. Monsoon season is not a nightmare, it's quite the opposite.
For Westerners, rainy season might not sound good. But trust us, it's not as bad as it sounds. The rainy season varies from region to region but mostly from June to October. The good news is it's rarely rain heavily all day, just short downpours. Rather than that, here comes the benefits: the temperature is cooler, there are fewer tourists and the landscapes are more scenic.
6. Traffic jams as a specialty.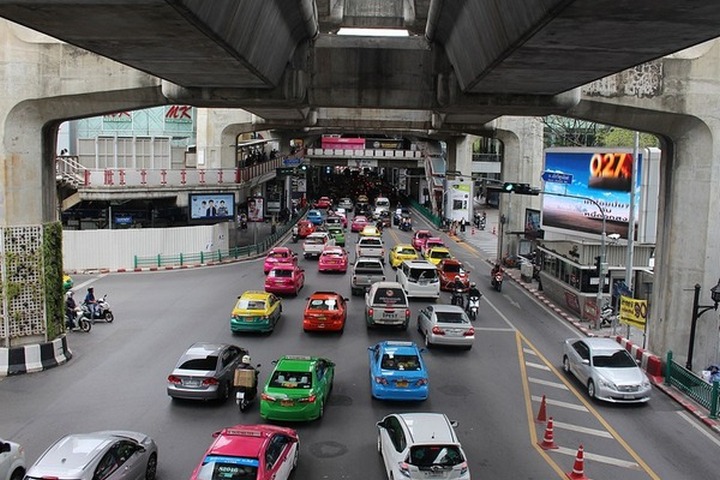 If you've never been in an Asian country at its rush hour, then you have not experienced Asia at its complement. Asia is not just peaceful with rice paddies and neither is Thailand. In fact, Bangkok has worse traffic jams than any other place in the world apart from Mexico. If you are still not a fan of the bustling atmosphere, you still can escape the peak hours which is 07:30-09:00 or 16:30-18:30.
7. Thai massages in Thai and by Thai people.
For those who never had this before, it is a full-body massage, starting from your head to your toes. And this process will relieve all the aches you might have as well as easing all stress of a hectic lifestyle. Basically you can get a Thai massage anywhere in the world nowadays as it's well-reputed for its magical effect on your body. But why on earth that you refuse a chance to get this wonderful treatment at its birthplace, especially when it's super cheap?
8. LGBTQ-friendly place.
Thailand gained this title for a huge amount of transgender people there as well as it's a popular address to get a sex reassignment surgery. Hence you'll see a lot of ladyboys everywhere in this country. And they are all pretty to shine in their unique beauty. In most cities, ladyboy cabaret shows are very common and highly recommended as it's an interesting angle to view a different Thailand.
9. A heaven on earth for all beach lovers
The beaches became one of the trademarks in Thailand for many years. This country is blessed with the sand ranges from golden to silver and the emerald green water creates a perfect surrounding to explore the ocean life. And guess what? There is no wrong season for a beach vacation here as it's a year-round destination, which means even when one area is wet, the others will be dry. Pack your back and go check it out before the world spreads this secret any wider.
10. Kid-friendly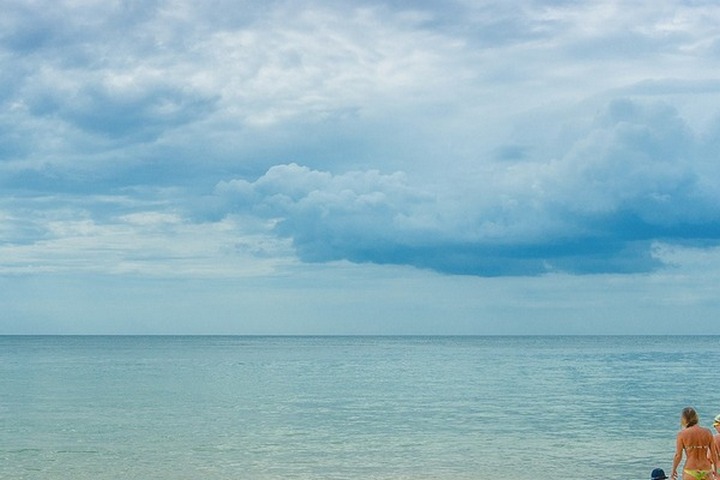 Thailand is not called "the land of smiles" for no reasons. Here people love taking things gently, especially with kids. English is not a main communication tool but a smile. You'll be surprised of how good they manage a conversation with travelers using just their body language and lots of smiles, of course. In terms of the favorable weather and the variety of interesting activities, we couldn't think of any better destination for a family trip.
Well, one post about this amazing place is never enough to do it justice. But you can always touch base with our experts as they might know some more peculiar facts about this appealing country! Isn't it always better to do your homework before your trip so you won't miss out the terrific things?