Ho Chi Minh City, the Saigon of old, is the huge powerhouse in the south of Vietnam. The former capital, it is a sprawling metropolis, home to some 9 million people and absolutely packed with great things to see and do. For many it is the starting point of their Vietnamese experience and they may only have 48 hours in Ho Chi Minh City, before moving off onto their travels around the country. So how do you experience as much as possible in such a short time? The secret is that the city although huge, has most of its attractions located close together around the Central Business District of District 1. By using meal times as part of your experience you can really get a genuine feel of the place in just two short days.
Follow our guide for the best 48 hours in Ho Chi Minh money can buy, and start your Vietnamese exploration with a bang!
1. Where to stay for 48 hours in Ho Chi Minh City
District 1 is only about 20 minutes from Ton San Nhat International Airport. This central hub is also home to hundreds of hotels, hostels, bed and breakfast places and of course AirBnB options. If your budget stretches to it then the 5 star options are of the highest standard.
Steeped in history, this is where Graham Green stayed as he wrote "The Quiet American". The hotel sits right on the bank of the Saigon River in the heart of the city.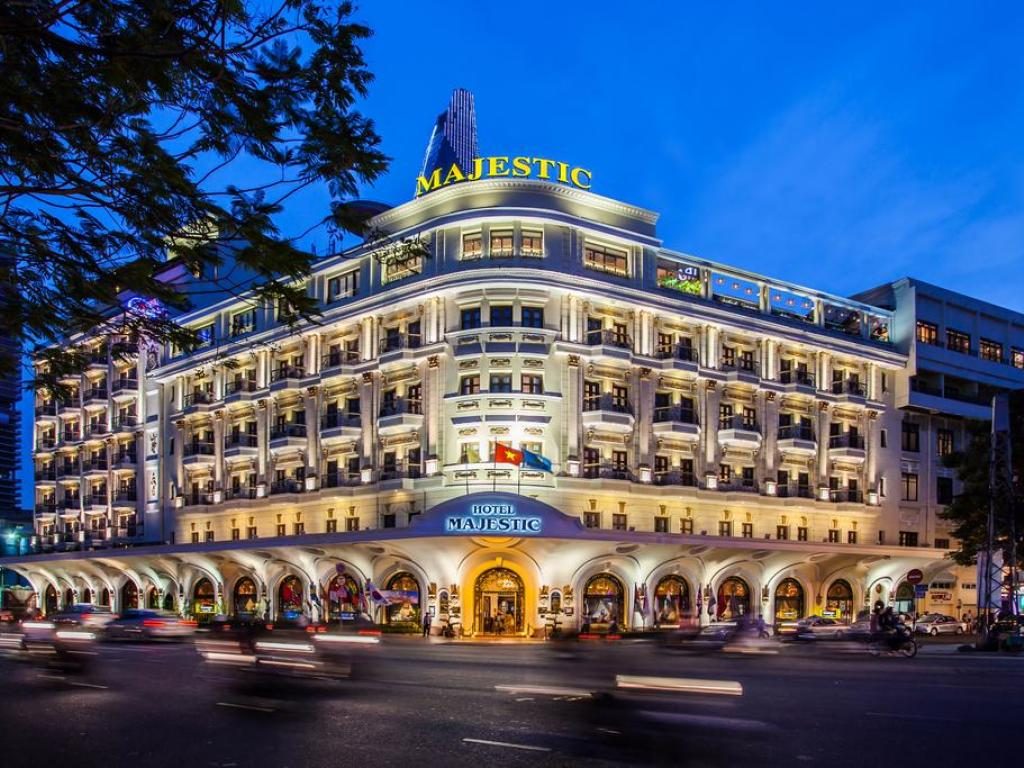 A modern high-end establishment situated on Hai Ba Trung, one of the main thoroughfares of the city.
Another famous landmark of the city. It was here on the roof that the famous press briefings known as the 5 O'clock follies were held during the American War.
Adjacent to the famous Opera House, the Park Hyatt is also superbly situated and offers the finest standards of accommodation for 48 hours in Ho Chi Minh City.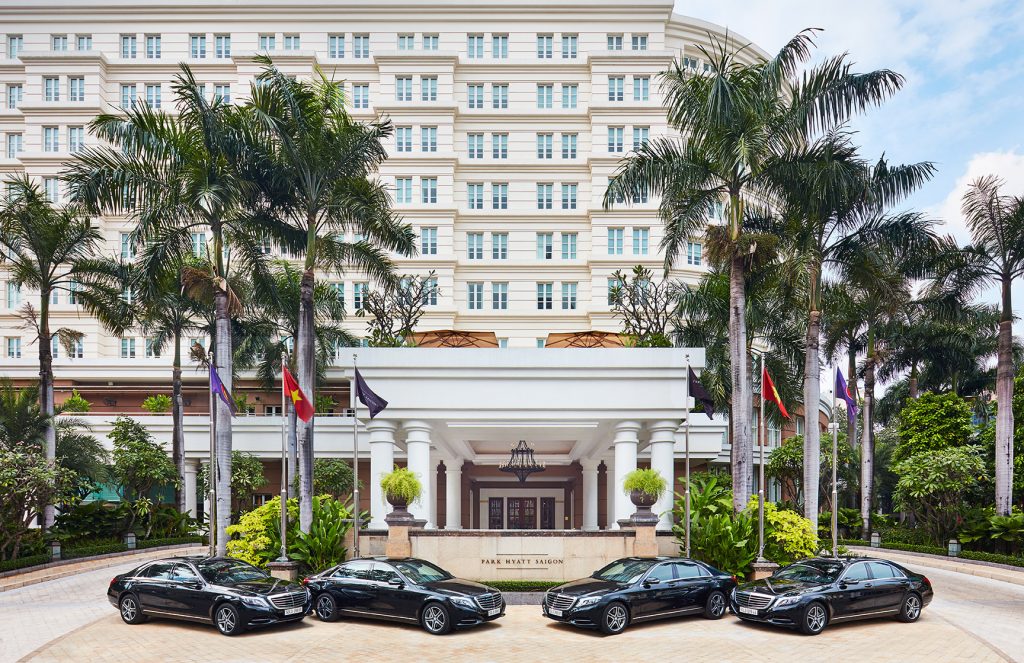 If your budget doesn't stretch to 5 star accommodation, There are literally hundreds of 2, 3 and 4 star options. Many are dotted around the Pham Ngu Lao area of District 1. This is the famous backpacker district, bustling with life and a real 24 hour party town.
Alternatively you may want to check out Airbnb options in the city.
2. What to Eat
If you only have 48 hours in Ho Chi Minh City to spend in the city, which of the famous food options should you try? We would suggest not missing out on the following:
Pho
This is the national dish of Vietnam and is typically taken for breakfast by the locals. Find a street stall selling these steaming bowls of beef noodle soup. If it's packed out with locals then dive in and experience a true Saigonese way of starting the day.
Banh mi
These small sandwiches consist of French style bread, aka baguettes, with fillings of processed meats, fresh vegetables and herbs. There are delicious and are often eaten on the hoof by the locals. They sell millions every day. Best part is, no banh mi is the same so feel free to tuck whenever the mood strikes.
Ca phe
No visit to Saigon could possibly be complete without trying the local coffee. There are coffee shops on every street corner selling really good quality coffee at extraordinarily cheap prices. It is taken in two main ways. Ca Phe Den Da is black iced coffee and Ca Phe Sua Da is iced with condensed milk added. They use very strong robusta coffee so bear that in mind. Also worth trying, coconut coffee and the rarer egg coffee are great local alternatives.
Bia hoi
If you are feeling adventurous try and track down one of the few remaining Bia Hoi joints in the city. This is the cheapest beer you'll ever drink, with a glass costing about VND 4,000, that's about US$0.15. There is a well known one called Beer 4000 out in the Tan Binh District, close to the airport.
Street Food
There are so many options for street food in the city. The Ben Thanh Street Food Market is a good option to try and get a feel for this unique dining experience. For a more authentic experience, Vinh Khanh street in district 4 will really blow you away. Amazing meat, seafood and veggie options, taken out in the street on tiny plastic chairs while a variety of truly brilliant street performers arrive to entertain you for tips.
3. Saigon's Famous Markets
Ben Thanh Market
It would be crazy when spending even just 48 hours in Ho Chi Minh City to not include a visit to the most famous market of them all. It sits on a roundabout, right in the heart of the city and is a focal point for many. From very early on in the day it is rammed out with shoppers and traders vying for space. The stalls are packed in ever so close and it's a cacophonous blaze of colour and activity. Traders sell everything from coffee to apparels, textiles, luggage, watches, handicrafts, and electronic goods until midnight, daily. In the evenings the streets around the market fill up with food stalls offering good street food to shoppers.
Binh Tay Market, Cho Lon
Cho Lon is the old Chinatown area of the city, in fact, Ho Chi Minh City used to be called Saigon – Cho Lon. This is situated in District 5, a short cab ride from the centre. It is great to experience the local Buddhist culture. This vibrant market sells handicrafts, lacquerware, textiles and fresh produce. It is in many ways a more authentic market experience than Ben Thanh Market, which does tend to cater for the tourists. If you go at lunch-time, there's a really good food court at the rear offering the ubiquitous noodles, banh bao (a steamed bun with pork filling), and Chinese sausages.
4. Must-See Historical Sites
The Central Post Office
Address: 2 Cong xa Paris Street, Ben Nghe Ward, District 1
Opening Hours: 7:00am –7:00pm Daily
Entrance Fees: Free
It might seem somewhat incongruous to include a post office in a list of things to see and do, but this, although being a working post office, fully justifies its inclusion. It stands adjacent to the Notre Dame Basilica and is a perfectly preserved piece of French colonial history. There is a large picture of Ho Chi Minh on the rear wall overlooking locals as they post their letters, buy stamps and go about their daily business. The Post Office features beautiful arched windows with wooden shutters that date from the late 19th Century. When you only have 48 hours in Ho Chi Minh City, it's good to be able to group historical sites like the cathedral and the post office together.
Independence Palace
Address: 135 Nam Ky Khoi Nghia Street, Ben Thanh Ward, District 1
Opening Hours: 7:30am – 11:00am and 1:00pm – 4:00pm Daily
Entrance Fees: VND 40,000 Adults – VND 20,000 Children
This is like a snapshot of history. When the tanks broke through the main gates on 30th April 1975, all things here stopped. The palace has been preserved exactly as it was on that moments day. It is a fascinating look back in time. The guided tours are very informative and it is a great way to spend a couple of hours immersed in the history of this fine city. To save time, skip the film show.
War Remnants Museum
Address: 28 Vo Van Tan Street, Ward 6, District 3
Opening Hours: 7:30am –6:00pm Daily
Entrance Fees: VND 40,000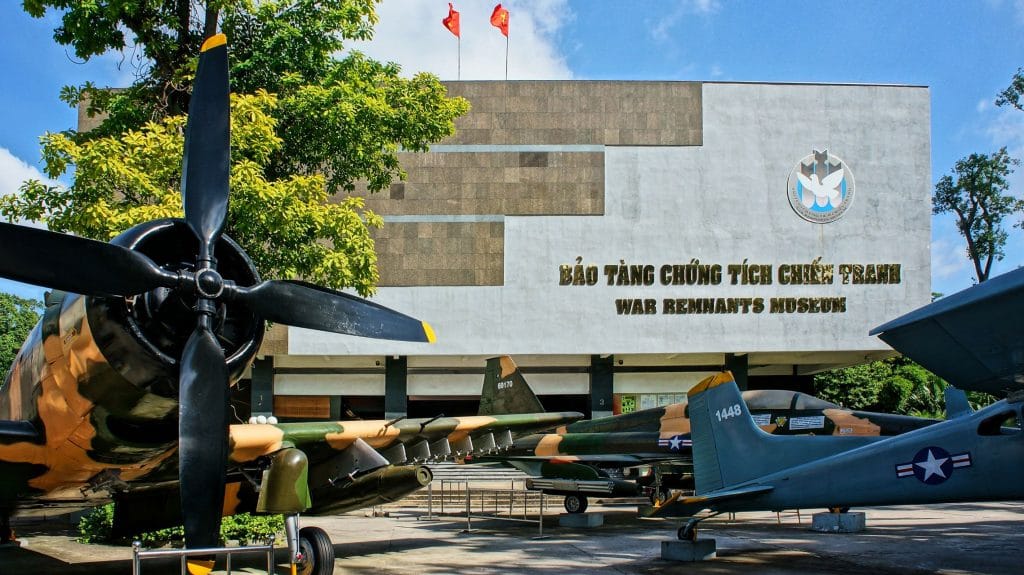 Just a short walk from the Independence Palace, this is not really suitable for children. It's a sombre reminder of the true horrors of war. It's not for the faint hearted as some of the photos are both graphic and deeply disturbing. Exhibits include the horrible "tiger cages" used to incarcerate prisoners, and jars containing deformed human foetuses, the result of exposure to Agent Orange.
Saigon Opera House
Address: 07 Cong Truong Lam Son, Ben Nghe Ward, District 1
Opening Hours: Check for show times
Entrance Fees: Various
Built in 1897, this elegant colonial building stands at the intersection of Le Loi and Dong Khoi. It is a superb venue in which to catch a classical concert by the Saigon Philharmonic Orchestra, seating as it does just under 500 people. If your 48 hours in Ho Chi Minh City happens to coincide with when the "AO Show" is playing, do not miss it.
Artinus 3D Art Museum
Address: No. 2 – Street No. 9, Tan Hung Ward, District 7
Opening Hours: 9:00am – 6:00pm Monday to Friday, 9:00am – 8:00pm Saturday and Sunday
Entrance Fees: Mon – Fri VND 200,000, weekends and Public Holidays VND 250,000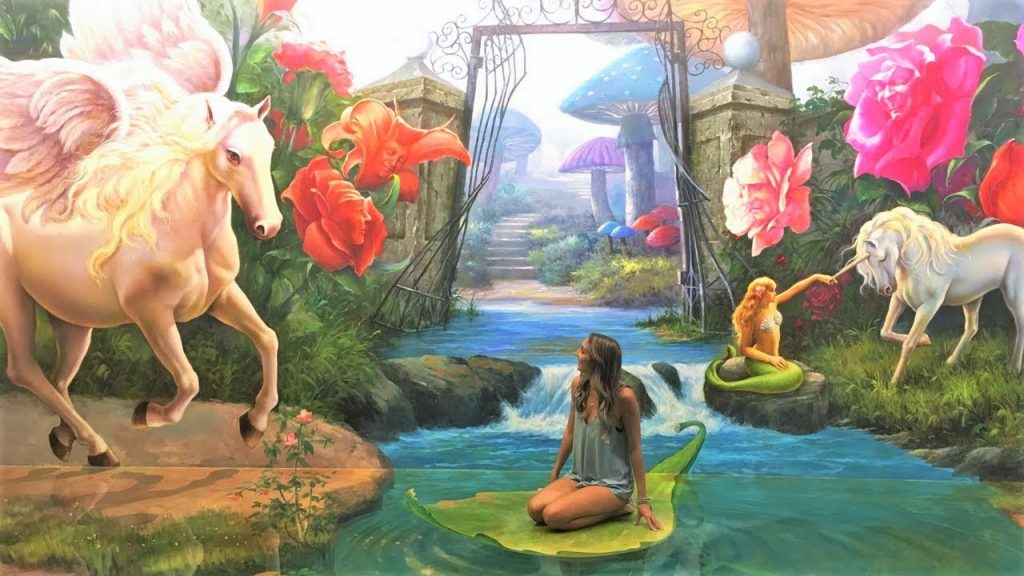 Opened in 2015, this 4,000-square-metre museum is home to more than a hundred amazing 3D works of art. They were created by Korean artists who have created some incredible optical illusions. Very much a participation museum, visitors can step inside the displays and be part of stunning 3D scenes.
Book Street
Address: Nguyen Van Binh Street, Ben Nghe Ward, District 1
Opening Hours: 8:00am – 10:00pm Daily
Entrance Fees: Free
This great little pedestrian street was designated as a book shop street in 2016. It is found next to Notre Dame Cathedral and houses more than 20 bookshops and a few cafes. It has seating areas where you may stop and relax with a book in the shade of the tamarind trees. It's an oasis of tranquility in the heart of the bustling city.
5. Must-See Bars
Bui Vien and Pham Ngu Lao
No visit to Saigon would be complete without experiencing the crazy nightlife of the backpacker area. The two streets of Bui Vien and Pham Ngu Lao run parallel to each other in District 1. The bars fill up and customers simply spill out into the street. Bui Vien was pedestrianised a couple of years ago and it's now a lot safer than it used to be, when vehicles would zip past inches from drinkers. Take in the atmosphere in bars such as The View Rooftop Bar, Glow Skybar, Go 2 and Crazy Buffalo Nightclub.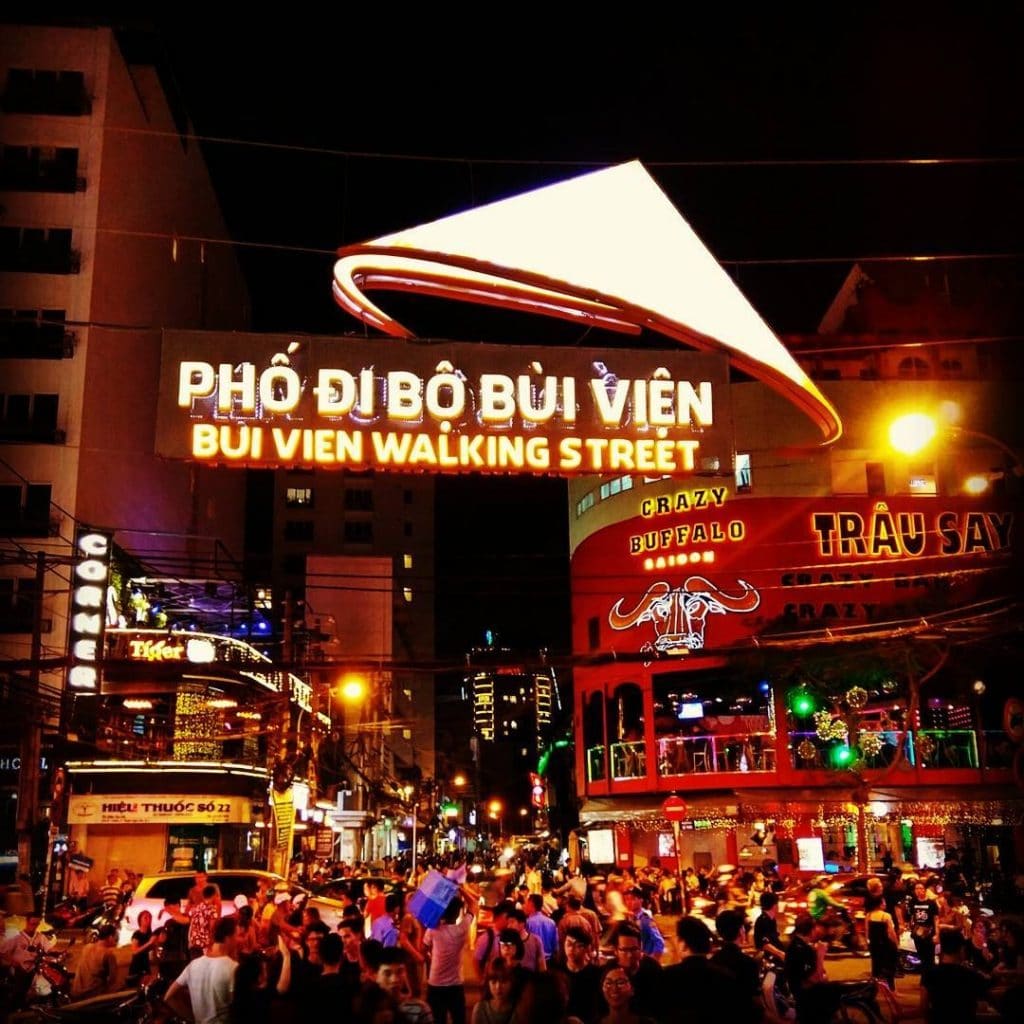 Rooftop Bars
The city boasts some really excellent rooftop bars. These trendy night spots are dotted around the city and are very popular among both the expat crowd and the city's ever expanding middle class. They are diverse in their style, from the old colonial charm of Saigon Saigon, on top of the Caravelle Hotel to the ultra modern, like 360 and Chill Skybar. It's great to get above the noise of the city and take in the amazing views whilst sipping excellent cocktails.
6. Truong Sa and Hoang Sa
These two tree lined avenues run the length of the Nhieu Loc-Thi Nghe canal. This used to be a very run down part of town and the canal was extremely polluted. Since it was cleaned up in 2012. The area has been totally revitalised and is now one of the best parts of town. Where the canal runs through Districts 1, 3, Binh Thanh, and Phu Nhuan it is a really beautiful area to be. There are loads of bars, cafes and coffee bars. Drinking in the street here in the evenings is an amazing experience.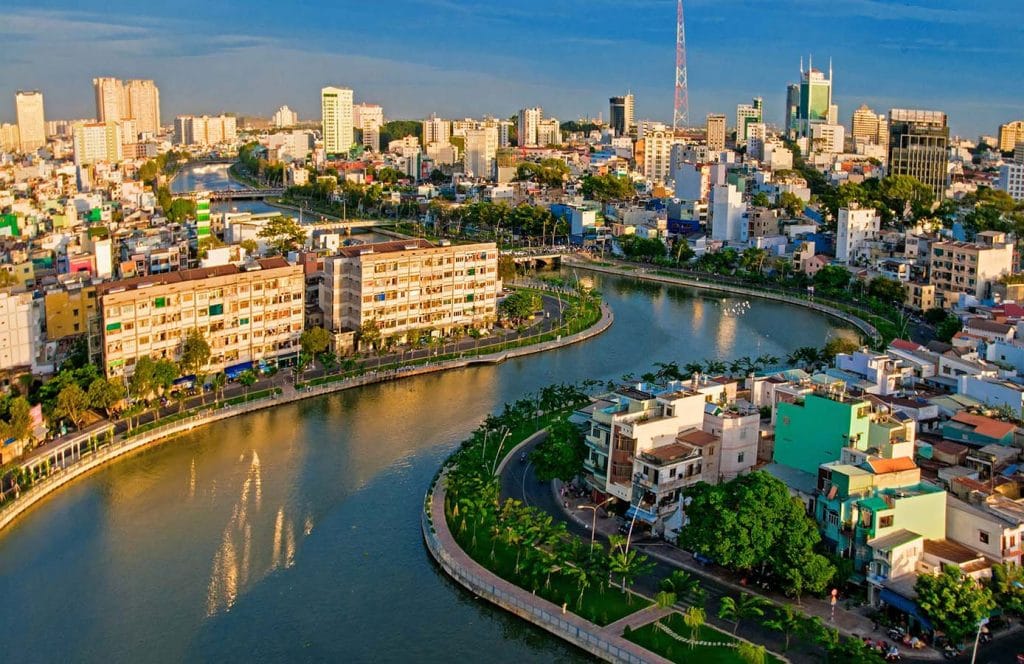 7. Take a Day Trip
With just 48 hours in Ho Chi Minh City you may still fancy a day trip. It is easy to book interesting days out from any of the many travel shops that are dotted around the Pham Ngu Lao area.
Cu Chi Tunnels
Address: TL15, Phú Hiệp, Củ Chi
Opening Hours: 7:00am – 5:00pm Daily
Entrance Fees: VND 75,000
Easily the most popular day trip from Ho Chi Minh City, the Cu Chi Tunnels are part of the much larger incredible subterranean network of tunnels used by the Viet Cong during the American War. Back then, the tunnel system stretched from the Ho Chi Minh City to the Cambodian border. Here in Cu Chi alone, there are more than 250km of tunnels. It makes for an interesting day out.
Mekong Delta
A truly fascinating part of the country and one which possibly presents the true Vietnam more than anywhere else. Take a bus trip from the City to the regional capital Can Tho and see the incredible Car Rang Floating Market. You'll have to be here extremely early as the boats start arriving at daybreak. The Mekong is home to 17 million people whose livelihoods depend on rice farming and fishing. Scenically beautiful it is an astonishing place where life has barely changed in hundreds of years.
8. Getting Around
Getting around quickly is important when you only have 48 hours in Ho Chi Minh City. This is a very large city indeed and whilst a lot of what you'll want to see is all in the very centre, there are outlying places that are well worth a visit.
Taxi
Possibly the best way to get around the city, or to and from Ton San Nhat International Airport, is by taxi or Grab Car. For taxis use only the Mai Linh or Vinasun companies. These are reputable and you will be both safe and free from the scammers of which there are some. Grab arrived in the city a few years ago (as an alternative to Uber) and by downloading the app to your phone, you will be able to get around the city quickly and cheaply.
NB: As a safety precaution, please always check the number plate of the vehicle you are getting into and make sure it matches the number plate on your phone. If not, please do not get into the vehicle and report it immediately.
Bus
The 152 routes of the bus system in HCM City covers most tourism destinations within the city and beyond. Distances between stops and tourist destinations are large and buses are often named purely by the beginning and end points. It is important to check the bus number carefully before boarding. Prices range from VND 3,000 to VND 10,000.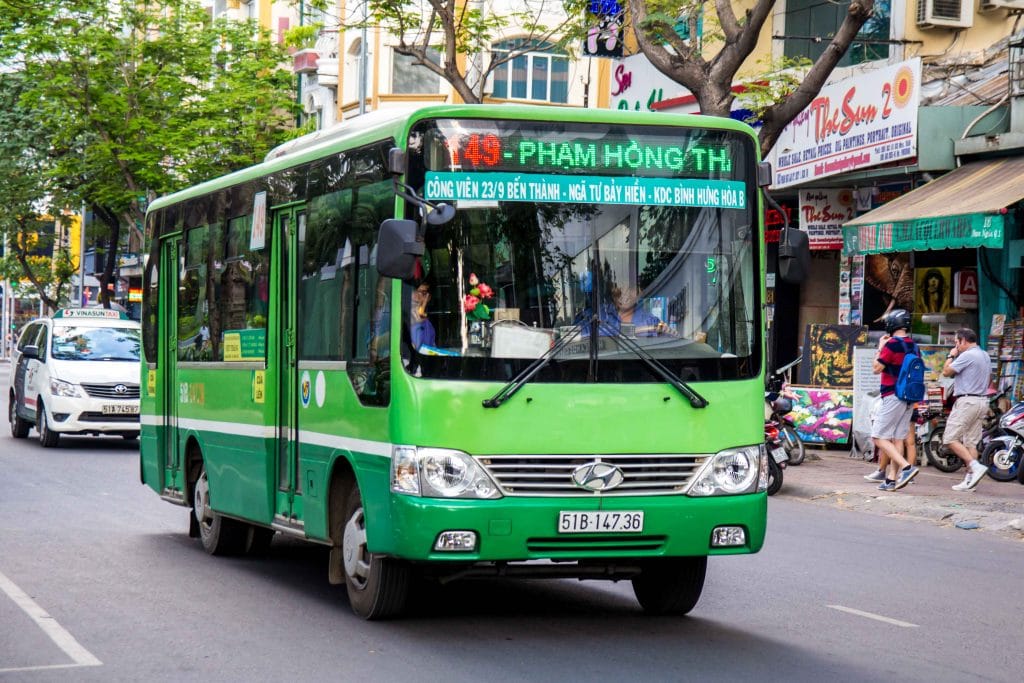 Boat
The river is a busy working thoroughfare and there are many opportunities to use it during your 48 hours in Ho Chi Minh City. Hire a boat to go to the Cu Chi Tunnels for example. In the evenings restaurant boats sail up and down the river, providing an excellent alternative view of the city. There are even breakfast cruises where you can spend a couple of hours enjoying an early morning meal whilst cruising. The Saigon Waterbus carries passengers along the river to the Thanh Da Peninsula at a cost of just VND 30,000.
Scooter Rentals
For the more adventurous among you, riding a scooter is easily the best way to see the city. Experience life as a local and really get a feel for the place. Not advisable unless you have ridden before, the streets that at first glance look impossible to navigate are actually great fun. Rent from a bone fide shop and make sure you get a proper crash helmet (it is the law that one is worn at all times). You should get your driving licence validated in advance. Drive slowly and stay vigilant. Vietnamese show little regard for any traffic laws, and will ride the wrong way, on footpaths and often with no lights at night.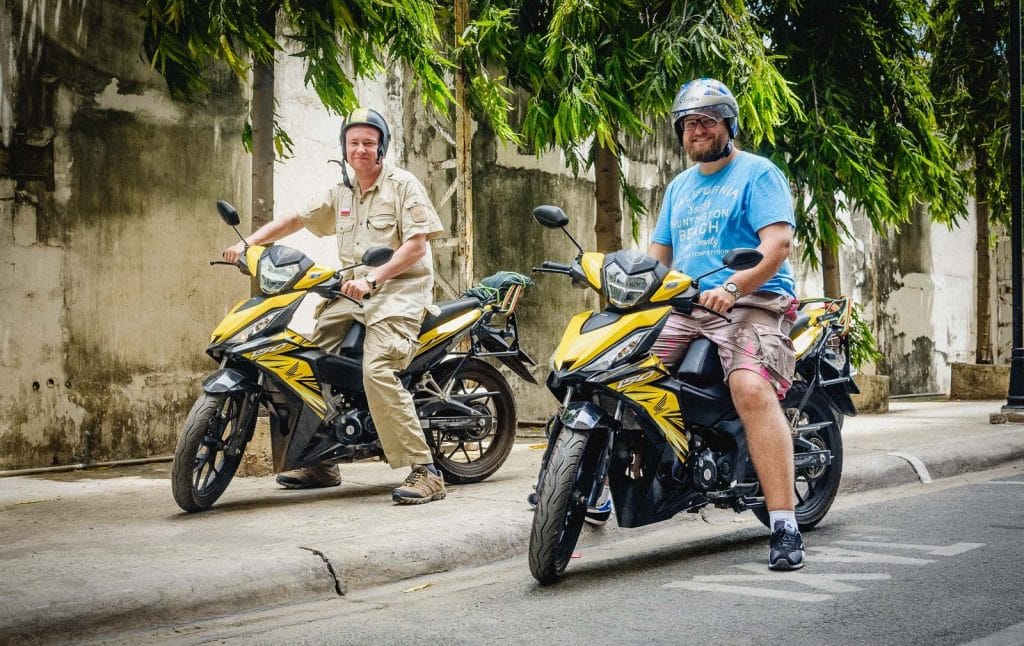 Summary
Spending just 48 hours in Ho Chi Minh City is never really enough of course to get to see everything, but by careful planning you will be able to do and see a surprising amount. Although the city is enormous, the majority of the attractions are all within a relatively small area in and around District 1. In addition getting out to other districts is not difficult.