We would like to suggest you with some following things that should be ready or to bring on your trip when traveling to Vietnam. To update information with your exactly departure dates, please do not hesitate to contact us at info@absoluteasiatravel.com or support phone (+84) 4 3927 6076.
Country codes for international phone call
Vietnam +84
Time zones
Vietnam operates on Greenwich meantime +7 hours, so at 12:00 midday in Vietnam, it will be 05:00am in London; 00:00 am (midnight) in New York; 23:00 (the previous day) in Chicago; 21:00 (the previous day) in Los Angeles. Please note that Vietnam does not have daylight saving hours.
Internet
Wireless (wi-fi) Internet access is available in most hotels throughout Vietnam and internet cafes, and most bars, restaurants and cafes in Hanoi and HCMC free of charge.
Electricity
Most of the electrical current in Vietnam is 220V, 50Hz. Round two-plug pins are more common although some places use fl at pins or three-pronged pins. Cheap adaptors are sold in local markets. In all countries protect sensitive electronic equipment like laptops from power fluctuations by using a surge-protector.
Clothing
If your trip to Vietnam includes stops at beaches and mountainous areas, you will need clothes for all temperatures. A swimsuit, sunglasses, a hat, t-shirts, shorts that are not too revealing, long trousers, some light-weight, long-sleeved tops and a light jacket that is wind and rain-resistant will get you through most trips. If you plan to visit northern Vietnam in the winter, you'll need a warm coat. Mountainous areas can get chilly; choose clothes you can layer.
If trekking is on your agenda, you will need sturdy footwear—plus lots of socks. Slip-on shoes or sandals are useful for visits to pagodas or people's houses, as you'll save time taking your shoes on and off. Larger cities like Ho Chi Minh City and Hanoi offer upscale bars and restaurants, so be sure to pack some clothes and shoes for a nice evening out. Leave your flashy jewellery at home.
Toiletries and Medication
While imported beauty products are readily available in major cities, you'd be wise to pack staples like sunscreen, contact lens solution, tampons and mosquito repellent, as well as prescription medication. Many medicines are available in Indochina without prescriptions, but they may be out-of-date or of poor quality.
Travel Documents
You should bring a money-belt to safely carry your travel documents and cash, and ensure that your luggage has a lock. Bring photo-copies of your passport and visa, plus some extra passport-sized photos if you're applying for on-arrival visas. When flying into or within Vietnam, you will probably be given baggage claim tags (they will be stuck to the back of your ticket). Keep these, as you will need to show them when leaving the airport.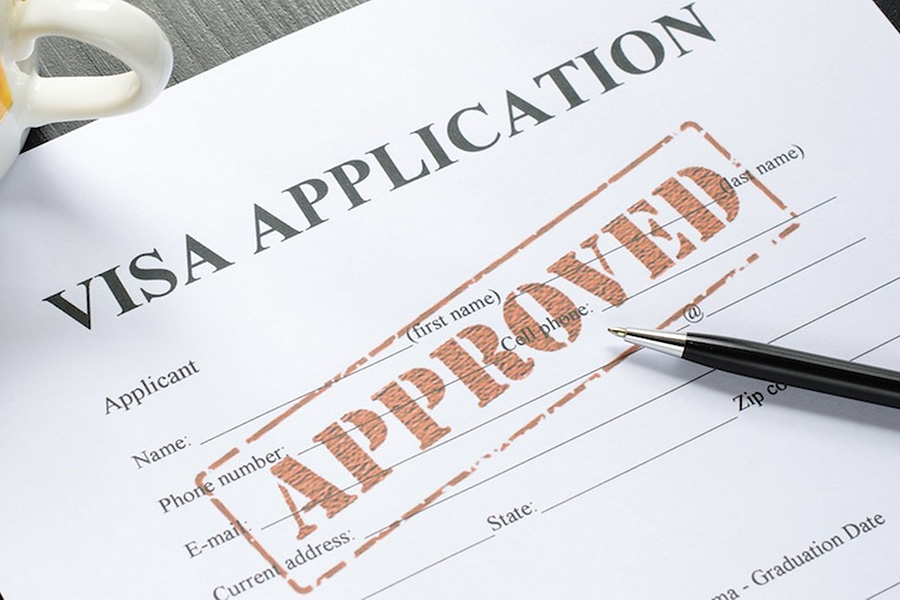 Read books
Reading materials may be hard to find, especially in less-touristy areas, so bring some good books. While cheap, counterfeit CDs are tempting, remember that you may face trouble when you bring these illegal copies home.
Photography
Film is sold in bigger tourist centers, although it may be out-of-date or sun-damaged. Stock up in Bangkok or bring it from home. For peace of mind, skip the cut-price, back-alley photo shops and get your precious pictures developed some place you trust.
Good manners
In Vietnam, revealing clothing is unacceptable off the beach. Shorts are generally fine – as long as they aren't too short. People tend to dress as well as they can afford to – Vietnamese people are often astonished by some travelers' choice of dirty and tattered clothing.
When visiting pagodas, temples or Ho Chi Minh's Mausoleum in Hanoi, shorts and tank-tops are unacceptable (no camera allowed inside HCM Mausoleum). Your knees and shoulders must be covered. Footwear and socks must be removed in pagodas. Shoes are usually removed upon entering private homes too.
In terms of behavior, public displays of affection between men and women are considered shocking. On the other hand, it's perfectly normal for a pair of men or a pair of women to link arms or hold hands. Upon meeting someone new, people may simply nod to each other or may shake hands. Using both hands to shake someone's hand is a warm gesture of respect.
Beckoning someone by crooking your finger is very rude. The correct way to call someone over is to extend your hand with the palm down and flap your fingers towards your wrist. To ask for the bill in a restaurant or shop, extend one hand in front of you with the palm raised and pretend to write on your palm with the other hand.
The majority of men in Vietnam smoke. While flights are non-smoking, very few restaurants or bars offer non-smoking seating.
Airport arrivals
Please look for the welcome sign with your name and your guide will lead you to the car
Airport security
Please be aware that our courtesy check in service is now limited due to the current world security climate. Some airports will stipulate that you must check in your own bags. We thank you for your understanding on this matter.
Luggage allowance
The Excess baggage is charged at certain amount depending on individual route and the price is subject to change
VIETNAM AIRLINES
Economy: 20kg checked, 1 x 7kg cabin baggage
Business: 30kg checked, 2 pieces weighing not more than 7kg cabin baggage
Excess baggage charge: US$1.5 per kg for domestic flights and US$3-5
per kg for international flights.
BANGKOK AIRWAYS (no business class available)
Checked baggage – 20kg per person
Cabin baggage – 5kg
Excess baggage charge: US$2-5 per kg
SINGAPORE AIRLINES
Economy: 20kg checked, 7kg cabin baggage
Business: 30kg checked, 7kg cabin baggage
Excess baggage charge: US$7- 10 per kg
THAI AIR
Economy – 20kg checked,
Royal Executive Class – 30kg checked
Royal First Class – 40kg checked
All classes are permitted 7kg cabin baggage
Excess baggage charge: US$5 per kg
Departure tax
Airport tax for both domestic and international flights is included in the ticket price from Hanoi, Danang, and Saigon airports.
Travel insurance
Trip insurance is highly recommended and please contact :
www.travelexinsurance.com for further information. Nobody should travel abroad without travel insurance that covers emergency medical evacuation, hospital costs and repatriation. You may also wish to purchase a policy to cover lost and stolen belongings. We also advise that you check carefully policies for trip insurance before purchasing in the event of a cancellation or change to the itinerary, either for personal reasons or due to local events (e.g. adverse weather conditions, flight delay) the extra costs are covered.
Shopping & shipping
Vietnam is still developing, and so its people can be very persistent when trying to make money, especially around tourists whom they perceive as very wealthy. People will try to overcharge you, but rather than becoming irritated, join the game and bargain hard! It is also recommendable to check prices of the same items in the neighborhood before reaching a deal.
If you being followed by street vendors and do not wish to make a purchase, often the best course of action is say "no" firmly and politely, and continue on your way. Do not hesitate or linger, as this will encourage the seller to try and engage you further.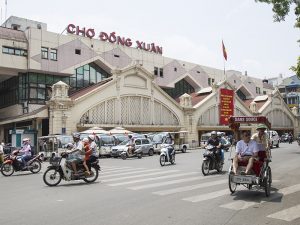 If you choose to ship items home, we highly recommend that you buy shipping insurance and check the policy details. As shops are not responsible for damages incurred en route, it's better to be safe than sorry.
Touring Vietnam cannot accept responsibility for any misrepresented or faulty goods. We do not take responsibility for following up on merchandise that you choose to ship home.