It might have been on your radar for quite some time now, but you really haven't planned out a trip to the Philippines because of a number of reasons, but mostly because you really haven't found a concrete reason to do so. In 2018, an estimated 7.1 million people visited the country, in spite of its number one tourist destination (Boracay) being closed for about 6 months. 
While it's true that the country is mostly known for its pristine white sand beaches (it's an archipelago of more than 7000 islands after all), there's more to it than just this. It has places with old-world charms, mountain provinces boasting rice terraces, a bustling metropolis, countless waterfalls, hot springs, diverse flora and fauna, and so much more. 
This guide is made to prepare you for what you need when you arrive in the country, regardless of where you land. And of course, to get you to choose from a number of destinations, especially when you have limited time. 
Travel Visa
Visa on Arrival (30 days)
If your country is on this list, congratulations! You can enter the Philippines with no pre-approved visa required, just make sure you have at least 6 months passport validity and can present a booked ticket (return or to your next destination). 
Andorra
Angola
Antigua and Barbuda
Argentina
Australia
Austria
Bahamas
Bahrain
Barbados
Belgium
Belize
Benin
Bhutan
Bolivia
Botswana
Brazil*
Brunei Darussalam
Bulgaria
Burkina Faso
Burundi
Cambodia
Cameroon
Canada
Cape Verde
The central African Republic
Chad
Chile
Colombia
Comoros
Congo
Costa Rica
Côte d'Ivoire
Croatia
Cyprus
Czech Republic
The Democratic Republic of the Congo
Denmark
Djibouti
Dominica
Dominican Republic
Ecuador
El Salvador
Equatorial Guinea
Eritrea
Estonia
Ethiopia
Fiji
Finland
France
Gabon
The Gambia
Germany
Ghana
Greece
Grenada
Guatemala
Guinea
Guinea Bissau
Guyana
Haiti
Honduras
Hungary
Iceland
Indonesia
Ireland
Israel*
Italy
Jamaica
Japan
Kazakhstan
Kenya
Kiribati
Kuwait
Kyrgyzstan
Lao People's Democratic Republic
Latvia
Lesotho
Liberia
Liechtenstein
Lithuania
Luxembourg
Madagascar
Malawi
Malaysia
Maldives
Mali
Malta
Marshall Islands
Mauritania
Mauritius
Mexico
Micronesia
Monaco
Mongolia
Morocco
Mozambique
Myanmar
Namibia
Nepal
Netherlands
New Zealand
Nicaragua
Niger
Norway
Oman
Palau
Panama
Papua New Guinea
Paraguay
Peru
Poland
Portugal
Qatar
Republic of Korea
Romania
Russia
Rwanda
Saint Kitts and Nevis
Saint Lucia
Saint Vincent and the Grenadines
Samoa
San Marino
Sao Tome and Principe
Saudi Arabia
Senegal
Seychelles
Singapore
Slovak Republic
Slovenia
Solomon Islands
South Africa
Spain
Suriname
Swaziland
Sweden
Switzerland
Tajikistan
Thailand
Togo
Trinidad and Tobago
Tunisia
Turkey
Turkmenistan
Tuvalu
Uganda
United Arab Emirates
United Kingdom of Great Britain and Northern Ireland
United Republic of Tanzania
United States of America
Uruguay
Uzbekistan
Vanuatu
Vatican
Venezuela
Vietnam
Zambia
Zimbabwe 
If you have a Hong Kong Special Administrative (SAR) or Macau Special Administrative Region (SAR) passports, you are allowed to stay in the country for 14 days. For those with Macau-Portuguese or Hong Kong British passports, you can stay for 7 days. 
If you don't find your country in any of the aforementioned, don't fret. Applying for a Philippine visa is easy peasy. Just head on to the Philippine Embassy in your country of residence with the following accomplished requirements:
Passport/Travel Document Valid for at least six (6) months beyond the intended period of stay in the Philippines;
Duly Accomplished Visa application forms;
Passport Photos (2 pieces);
Proof of bona fide status as tourist or businessman;
Confirmed tickets for return or onward journey to the next port of destination; and
Payment of Visa Fees
The official list is found here. 
II. Best Time to Visit
Being a tropical country, the Philippines only has two seasons – rainy and sunny. It's sunny from November to May, and it will begin to rain from June to October. The hottest month is May and the coldest month is January. The average temperature all throughout the country is 27°C, with highs of 33.4°C and lows of 22.3°C.
It's quite a no-brainer to visit during the summer season, so you'd maximize your stay. But, the summer season also means more expensive plane tickets or hotels. And sometimes, even during the rainy season, there will be bits of sunshine in between. 
However, there are tourist destinations of the Philippines that might slightly differ from the rest of the country. Baguio, Sagada, Tagaytay, Banaue, and places that have a high altitude will be slightly cooler than the rest of the country. Think of around 5°C difference. 
III. Holidays and Special Events
If you're wondering if the Philippines celebrate special events or holidays just like the Tet in Vietnam or the Songkran in Thailand, you might be a bit disappointed. Being a Roman Catholic country (86%), the Filipinos enjoy their fiestas celebrating their saints. So think of Brazil's Carnival (though a bit toned down), with lots of food and dinner parties and heavy participation of the church. 
Here are two of the most famous fiestas that could be a highlight of your trip and you could only choose one as they are celebrated at the same time:
Ati-Atihan Festival
Think mardi gras in New Orleans, this Ati-Atihan festival is going to be a highlight for any visitor of the country. The festival honors Santo Nino, an icon for Infant Jesus, and is celebrated in January (usually the second week) lasting for 10 days long. There's a lot of parades, dancing, and of course, a kind of pageantry. The country likes to make everything a contest – best in dance choreography, best in costume, to name a few. Aside from the parades, there will be religious programs, and if you need to feed your curiosity sans judgment, then, by all means, participate. 
And once you've tired yourself out from the dancing and everything colorful, you can head on to Boracay – the country's best beach destination, which is just 2 hours away by land plus a ferry ride.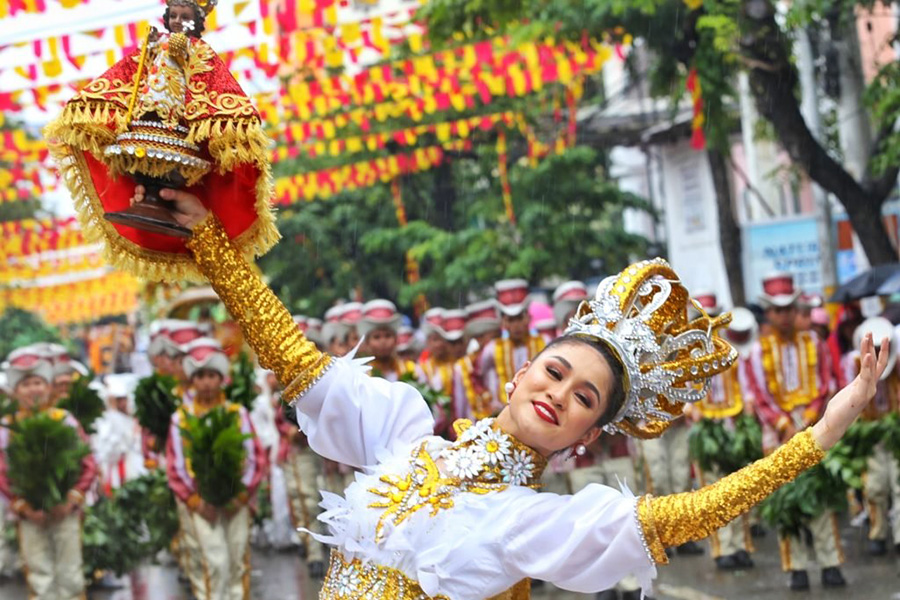 The Sinulog might be more familiar to the non-Filipino as the city (Cebu) where this is held is renowned for its beautiful beaches, historical sites, amazing waterfalls, and great food. The focal point of the festivities is the grand parade, and you'd have to prepare your camera as you'll be astounded by the bright colors of the people's costumes and drink lots of coffee as you'd need this energy to keep up with the parade. You won't have to worry about food, street food will be sold everywhere so you don't need to bring a snack with you. And some households even open their doors to tourists.
This is also a festival honoring Santo Nino and is held at the same time the Ati-Atihan festival is celebrated. 
Though not a festive celebration, it's important to also note that Catholic Lenten Week is a big deal for the country and you'd probably notice most stores are closed on Good Friday to Black Saturday. Check the calendar for the Catholic Lenten Week so you're more prepared. 
IV. Getting Around the Philippines
The Philippines is geographically divided into three major regions – Luzon, Visayas, and Mindanao. Luzon is the largest island with a land area of 109,965 km² and the most popular way to go around Luzon is by driving. Unless you prefer to fly, of course. The second region is not just one island – it is made up of several islands. This is the Visayas region and is home to world-renowned beaches such as Boracay and Palawan. You would definitely need a boat to go from one island to another. And the third one is called Mindanao, home to great wildlife and the exotic fruit – Durian. 
The Philippines by Plane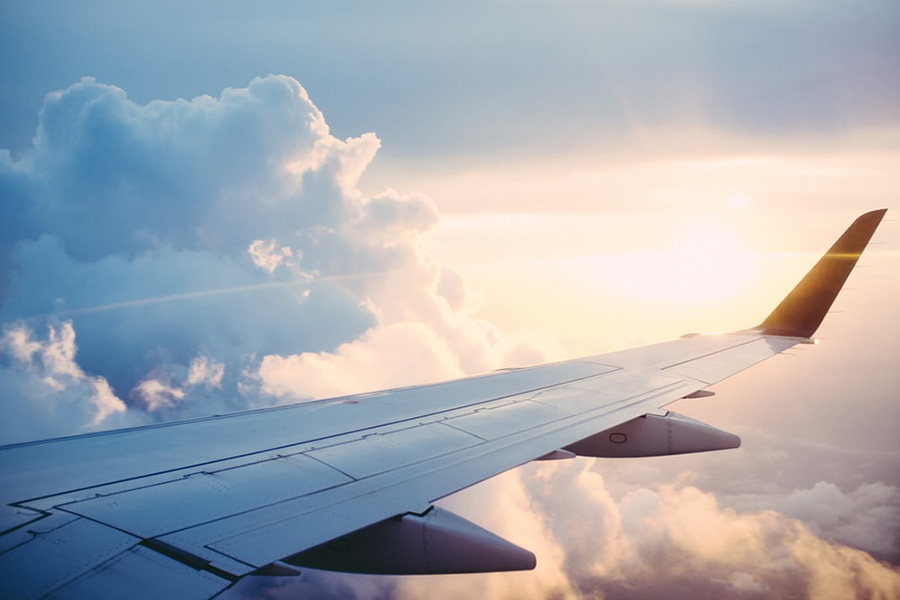 The Philippines is an archipelago, which means that it's surrounded by water and the best way to enter the country is by plane. The country has 12 international airports, around 30 domestic airports, and 40 community ones. Take note that the country is made up of more than 7,000 islands, so getting from one point to another would definitely require a plane or a boat ride (unless you're traveling within one island, of course), since the country doesn't have a continuous road to connect all the islands. Exploring the Philippines from North to South would definitely entail domestic flights, otherwise, the trip could last for days. 
The main International airport in the Philippines (NAIA) welcomes flights coming from all seven continents, including big airlines like Qantas, Delta, SWISS, Emirates, Etihad, Qatar Airways, KLM Royal Dutch, to name a few. 
Getting around the country by boat is also an option, especially if you have all the time in the world. It's not the fastest by world standards, but it does deliver. Be sure to take note of departure times and areas, as most of the companies do not offer online booking and you need to be physically present to get tickets. However effective, boat travel is limited. It's usually done from one island that is close to another island. Unless the bus that you're riding is actually going on the boat, which the locals call ro-ro.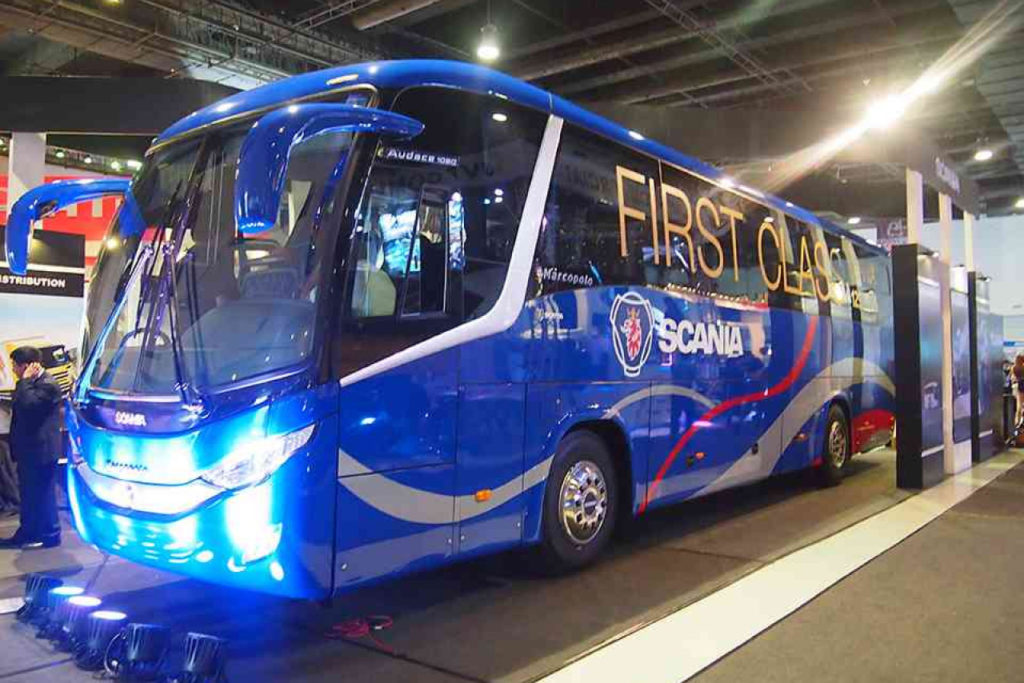 Not everyone chooses to drive around the country, and with a good provincial bus system, you could reach any place within Luzon, or any place from Luzon to Visayas. It is possible to book tickets in advance, though not everything can be booked online. For example, to go from the bus station in Quezon City to Baguio City (a favorite summer destination due to its cool weather) takes about 7 hours by bus, 4 hours by car. The road distance between these two points is around 263 km. There is also a bus ride from Luzon (Pasay City) to Mindanao (Davao City), it's about 1490 km and takes 2 days by bus. 
The Philippines by Local Transportation
There are a lot of choices when traveling within a city in the Philippines. In the capital region, you have a metro (with 3 different lines), buses, jeepneys, motorbikes, taxis, and tricycles. There is also Grab (which is a local Uber) and vans that have specific routes. 
V. Best Places to Stay in the Philippines
The Philippines is no stranger to luxurious, high-end resorts. With the beaches to match these opulent places, you can even meet Hollywood A-listers and world-renowned artists and politicians. Amanpulo Resort in Palawan can only be reached by chartered planes, and be ready to dish out at least $1500/night. Boracay's Shangri-la is the staple for the rich and famous, paying at least $500/night. The capital region also has a lot of famous hotels where one can enjoy the metropolis and more (casinos, theatres, shopping areas inside the hotel complexes). Hotel prices range from $300/night to at least a thousand. Solaire Resort & Casino, Raffles Makati, Grand Hyatt Manila are great examples. 
But if these places seem to be a bit too much for you, there are a lot of mid-range, boutique hotels that offer the same amenities and comfort for half the price. And lots of hostels too, especially in the top tourist destinations. 
Part VI. Top Destinations/Attractions
Manila/National Capital Region
                If you would like to experience what heavy traffic is like, then spend some time in the country's capital city, just kidding. You will be surprised to see that in spite of the long hours spent on the road, people still do get by, thanks to the metro. There are lots of malls and very little green spaces, and a few tourist destinations that are worth the visit. Two to three days would be ideal to see the museums and tourist spots in Manila.
Explore Intramuros
Visit Chinatown
Visit the Ayala Museum
Go watch the sunset at Manila Baywalk
Explore Rizal Park
Visit the National Museum of Fine Arts
Visit Malacanang Palace
Visit Manila Ocean Park
Go shopping at SM Mall of Asia
Visit the Cultural Center of the Philippines Complex
Visit The National Museum of Anthropology
Visit The National Museum of Natural History
2. Baguio City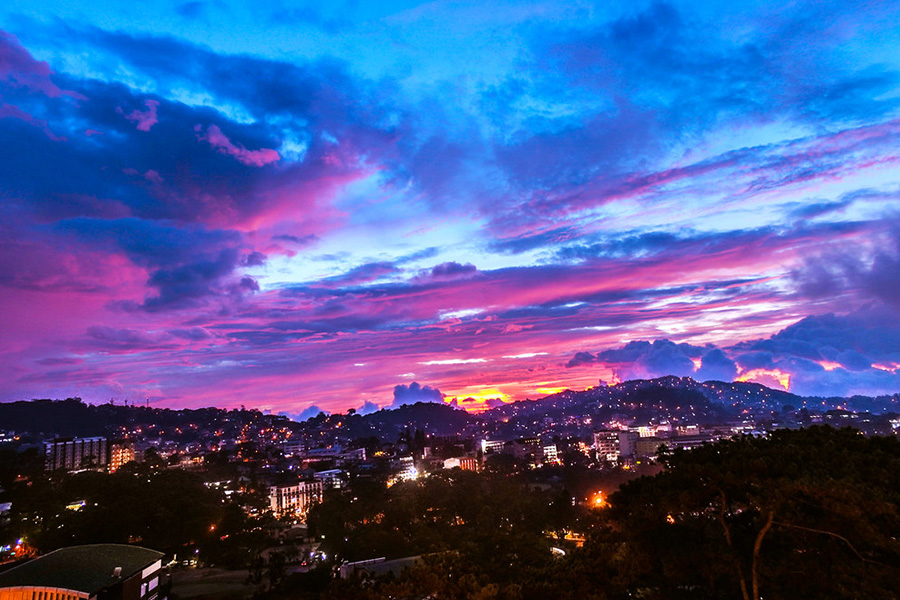 The Philippines is mostly known for its beaches, but it doesn't mean there's no glorious mountain area to visit. Locals travel to Baguio City when the summer heat is too much. With an altitude of 1400m, the city enjoys really cool weather, especially when compared to the metropolis. 
Roller skate, ride a bike  or paddle in the lake at Burnham Park
Visit the Ifugao Woodcarver's Village
Explore the Botanical Garden
Take a dip at the Asin Hot Springs
Go shopping at the Baguio City Market
Trek Mt. Pulag
Enjoy the view at the Bridal Veil Falls
Go Strawberry Picking
3. Sagada
                Baguio is not the only place to visit when the metropolis' heat is too much to bear. Sagada, unlike Baguio, is a bit of a time travel to the past. It is not as modernized as Baguio, though it has a couple of restaurants and markets. The real gem of this place are the sites to see, the caves to wander around in, and the mountains to trek.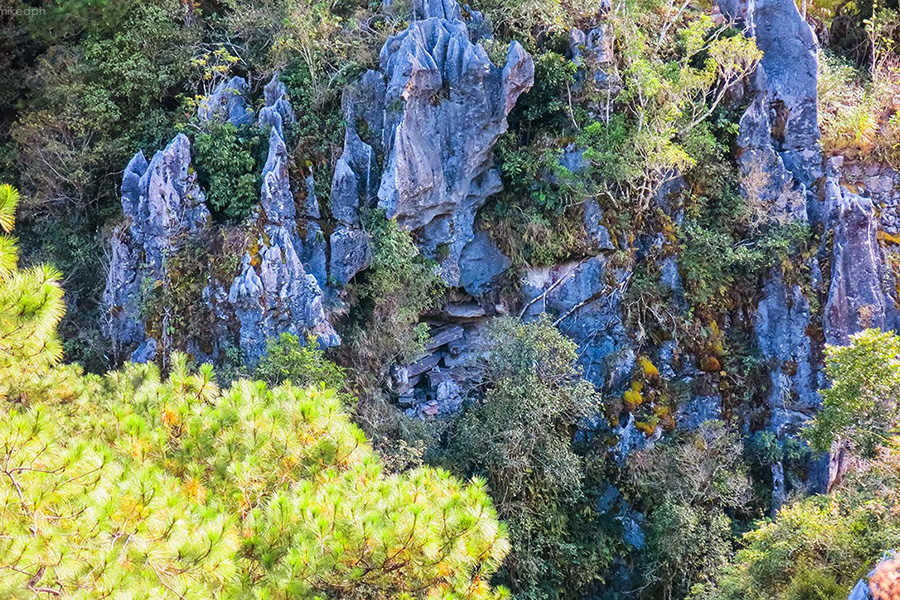 Explore the Sumaguing Cave
Shout at the Echo Valley and you have to trek to get there
See the Hanging Coffins of Sagada
Chill at the Lake Danum
Explore Bomog-ok Falls
Visit the Sagada Underground River
4. Cebu 
                Cebu has it all – mountains, beaches, waterfalls, a bustling metropolis, historical sites, not to mention good food. It also has an international airport, plus an organized local transport system so going from one place to another is not that difficult.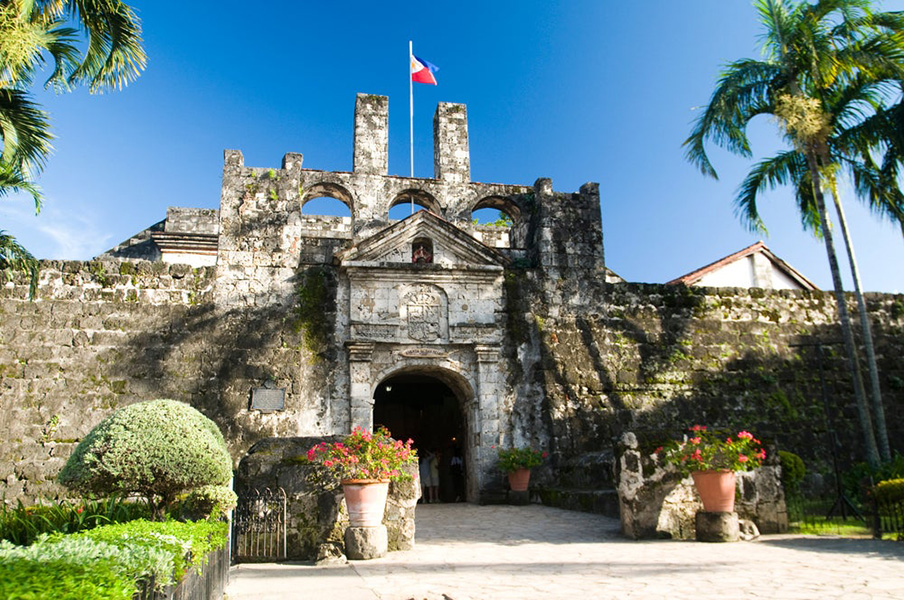 Visit the Magellan's Cross
Explore the Temple of Leah
Visit Fort San Pedro
Visit the Heritage of Cebu Monument
Visit the Terrazas de Flores Botanical Garden
Visit the Cebu Taoist Temple
Explore the Sirao Flower Garden
Go to Mactan Island – famous for its beaches
Take a dip in Budlaan Falls
Visit the Busay Falls
Go chill at Camotes Islands
See the Mount Mauyog Rock Monolith
5.  Vigan, Ilocos Sur
                The Philippines were under the colonial rule of Spain for approximately 300 years. While most of the architecture has been disintegrated by time, Spanish rule is very notable with most of the surnames of the Filipino citizens. But it's not all gone, architecture wise. There is a place up in the Northern part of the country that looks like it was from that era. This is called Vigan.
Walking Tour of Calle Crisologo
Visit Pagburnayan
Have a dip or ride a Bangka at the Mestizo River
Participate in the Abel-Iloko Weaving Community
See the Bantay Bell Tower
Visit the Baluarte Zoo
Explore The Syquia Mansion
Visit the 'Bahay na Bato' Father Burgos House
Explore the Crisologo Museum
Enjoy and chill at the Black Sand Mindoro Beach
Visit the Arce Mansion
6. Bohol
                Bohol is known as the home of the tarsier – tiny primates endemic to the Philippines, and the Chocolate Hills. But there's more to Bohol than just these.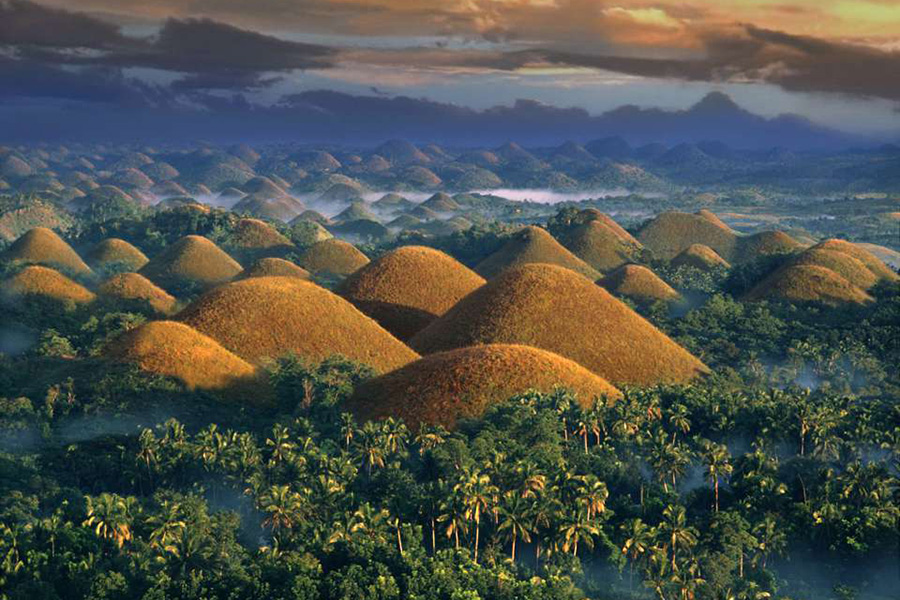 Chill at Panglao Beach
Visit the Lonoy Cold Spring
Explore the Anda Cave Pools
See the Chocolate Hills
Frolick under the sun at Mahogany Man-made Forest
See the Tarsier Sanctuary
Go on a cruise in Loboc River
See the Kinahugan Falls
Explore the Cadapdapan Rice Terraces
Visit the Baclayon Church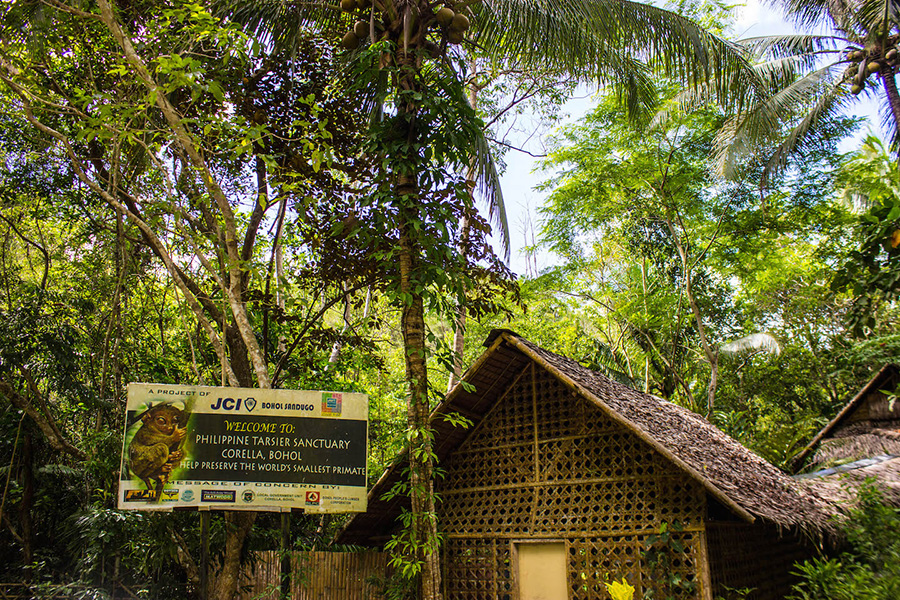 7. Davao City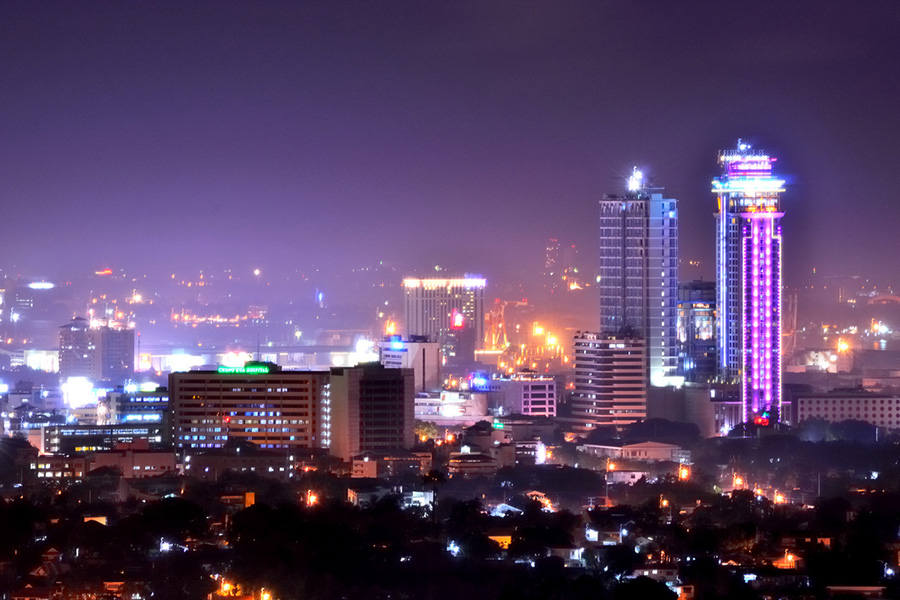 Though not very popular with foreign tourists, Davao (in Mindanao) offers a diverse set of activities.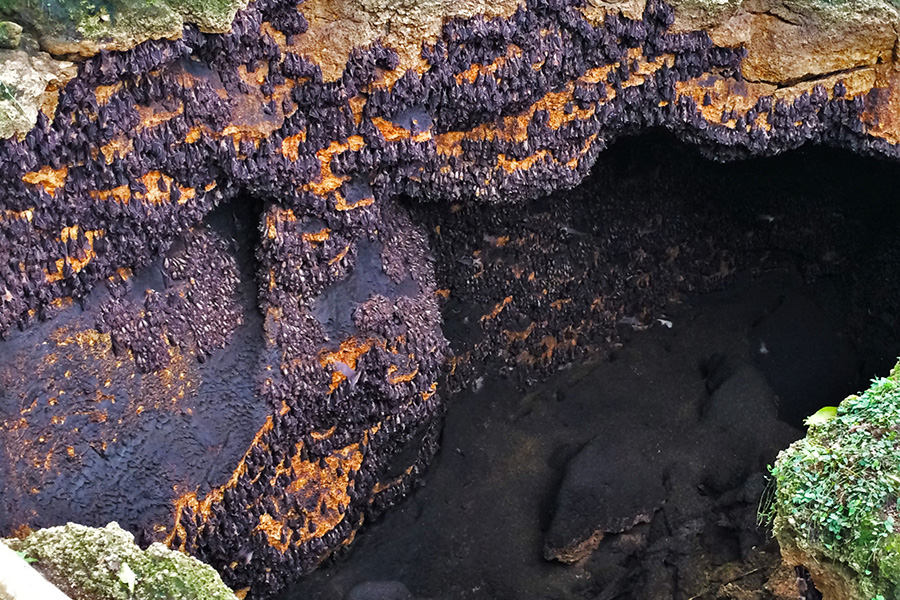 See the crocodiles at the Crocodile Park
Visit the Philippine Eagle Center
Explore Eden Nature Park
See the Monfort Bat Colony
Chill at Samal Island Beach
See the Mount Apo
Visit the Malagos Garden Resort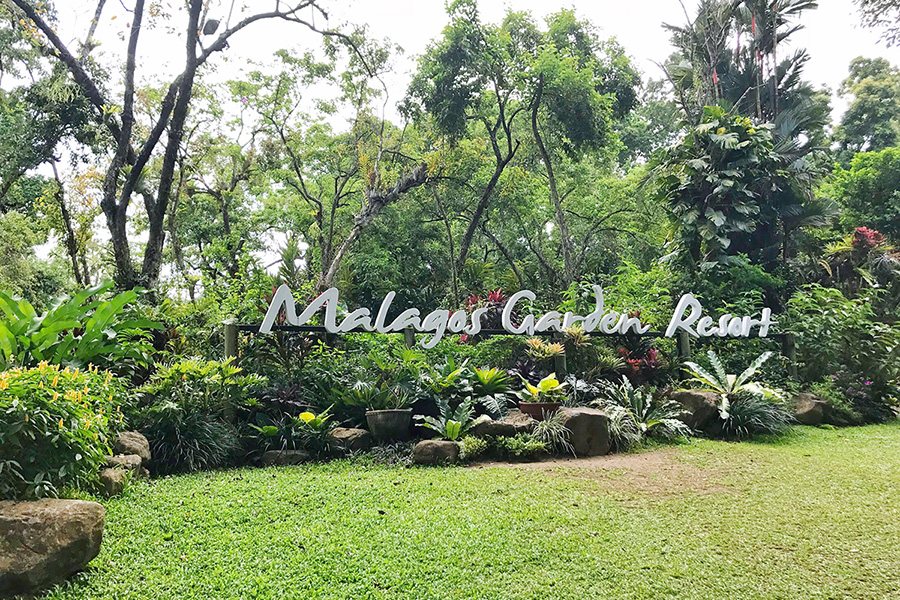 8. Palawan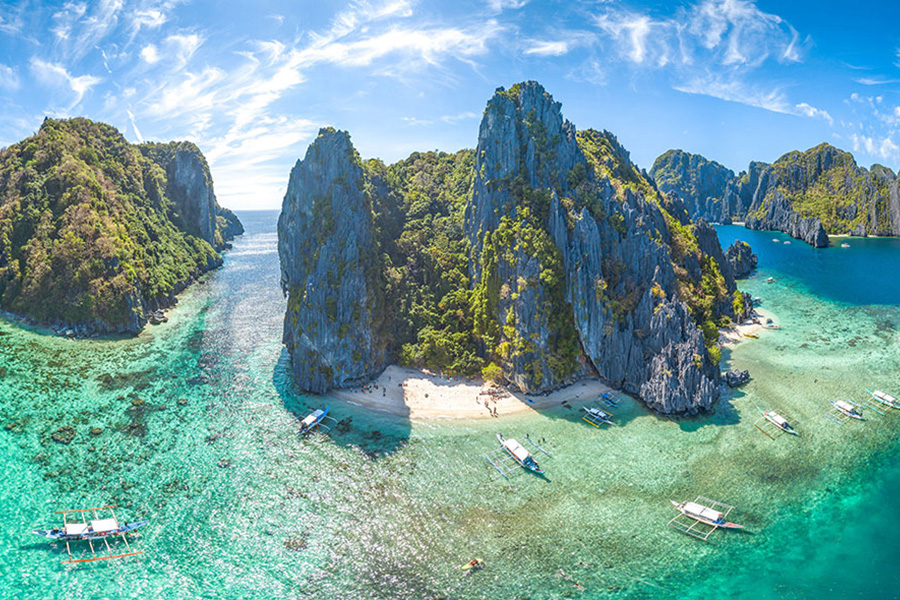 Island hopping in Honda Bay
Scuba Diving – El Nido
El Nido Beach
Explore Port Baton
Visit the Tabon Caves
Visit the Baker's Hill
See the Palawan Wildlife Rescue and Conservation Center
Explore the Underground River
Visit the Tubbataha Reef National Marine Park
See the Starfish Island
Visit the Estrella Falls
Go Wreck Diving in Busuanga Island
9. Famous Beach Destinations
                There are several beach destinations all throughout the country but if you have limited time and can only visit a couple, here are the top ones that you shouldn't miss.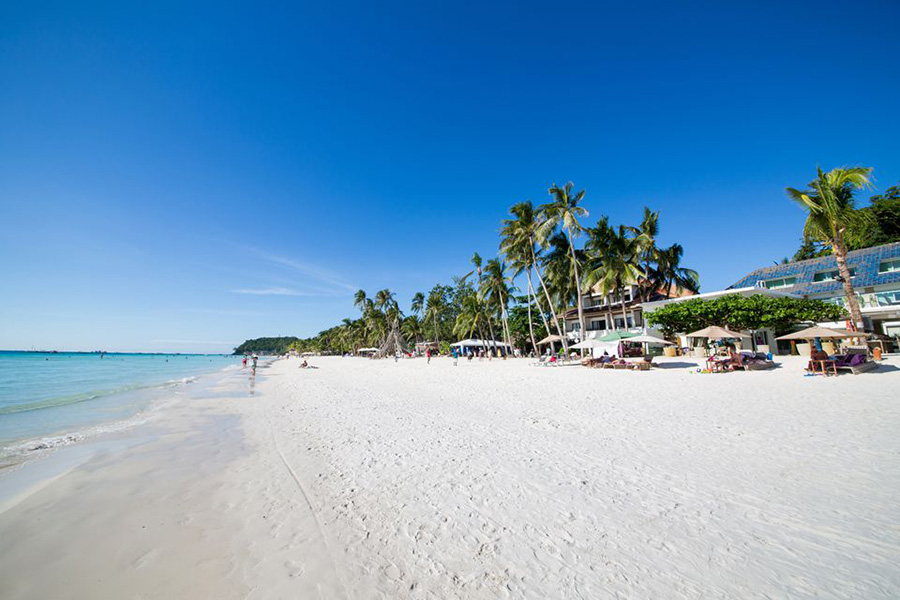 Boracay – If you only have one place to go, this must be it.
Siargao
Caramoan, Camarines Sur
Siquijor Island
White Island, Camiguin
Pagudpud, Ilocos Norte
Part VII. What to Eat in the Philippines
1. Pandesal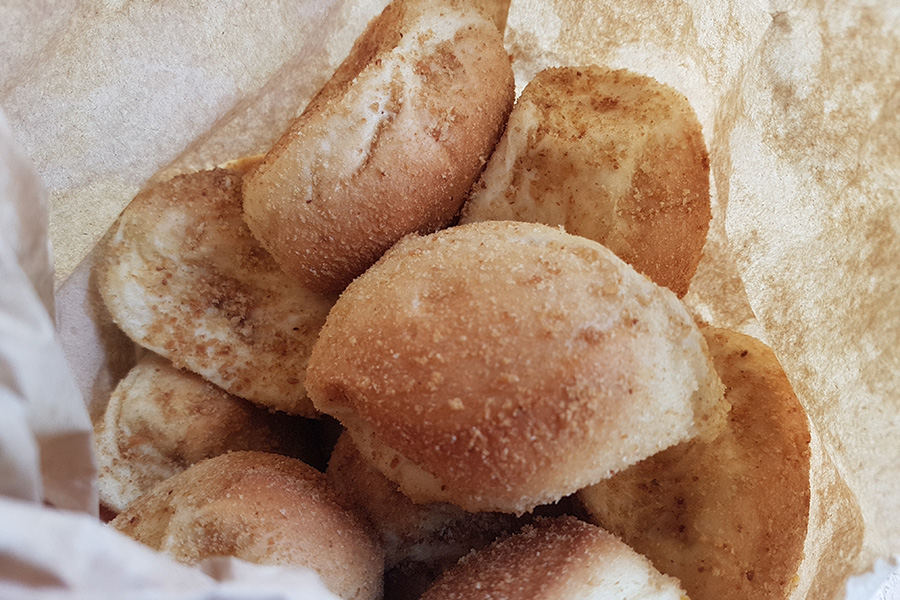 It might seem like ordinary bread to you, but to the Filipinos, the pandesal has been a breakfast staple for hundreds of years. It's a bread roll, but with a touch of magic. It's not something that can be bought in groceries but is usually found in small neighborhood bakeries. 
2. Abodo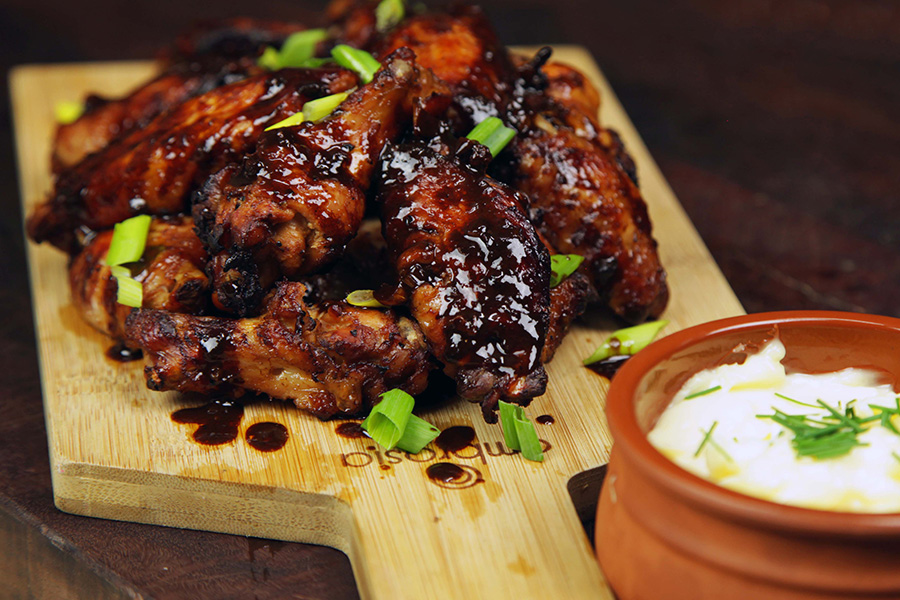 Adobo could be done with either chicken or pork or mixed. The meat is marinated overnight in soy sauce and chopped garlic, and then boiled with more soy sauce, a hint of vinegar and pepper. You can't leave the Philippines without tasting adobo
3. Sisig
To say that no part of the pig goes to waste is an understatement in the Philippines. This dish is grilled on a sizzling plate and is made up of pig's cheeks, head, and liver.
4. Crispy Pata
Sinfully good, this dish is made up of pork knuckle – that is simmered, drained, and deep-fried until crisp. 
5. Bulalo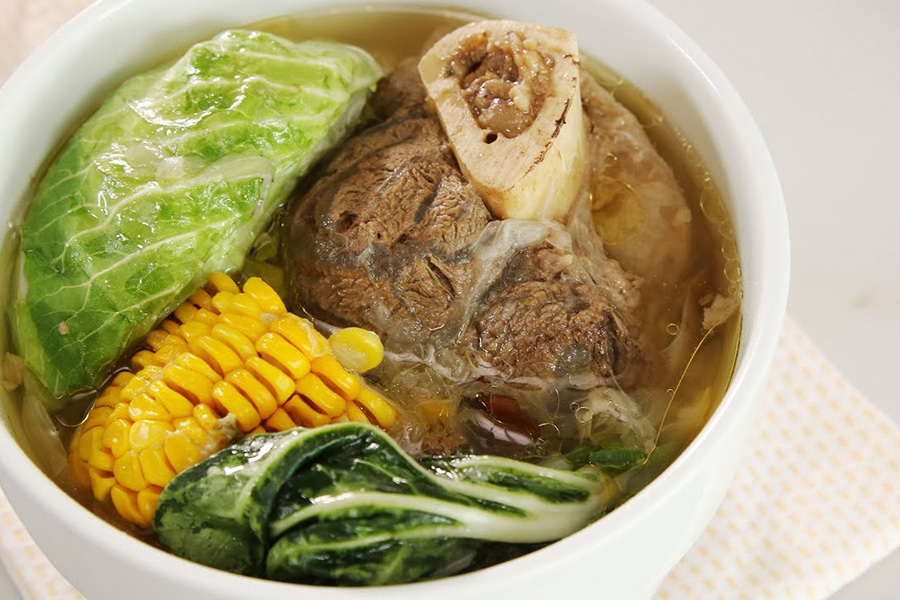 This is literally just boiling beef bones (including the marrow) and adding vegetables in it. Lovers of bulalo like to suck on the marrow part – as they claim it's the best part of eating bulalo.
6. Kare Kare
There might be a bit of Thai influence here as this oxtail stew uses crushed peanut and toasted rice to create the sauce part. There's an addition of a variety of vegetables making it an ideal and complete meal. 
7. Kinilaw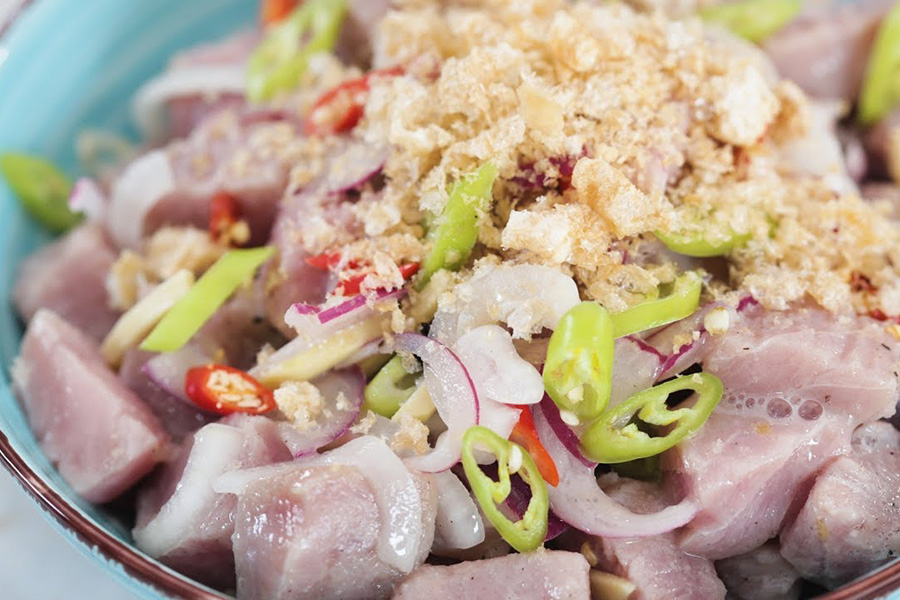 It is usually done with raw fish, though different parts of the Philippines have their own versions. The fish is seasoned with palm coconut vinegar, ginger, chili, and spices.
8. Sinigang
A family favorite (usually served for dinner or when every family member is present at the dining table) this sour soup stew can be made with pork, fish or prawns. The soup is made sour by putting tamarind, kamias or tomatoes. There are also vegetables in it like kangkong, string beans, and taro. Filipinos will not eat this without plain rice.
9. Balut
Balut is known as the "dare" food for foreigners to try. It is a 17-day-old duck embryo and is boiled before serving. One can eat it with rock salt or spicy vinegar or even beer.
10. Lechon
Lechon is a very celebratory dish. Expect it to be served in households during fiestas or parties or you can also head down to a restaurant that serves it if you want to try. It is roasted suckling pig, and the crispy skin is the best part, especially when dipped in liver sauce. 
11. Halo halo
Because of the hot weather in the country, this dessert is not just a dessert anymore. It could be an afternoon snack or something to munch on when you're hungry. It is made of crushed ice, condensed milk, and a variety of fruit toppings.