There are more and more hotels and resorts in Vietnam calling themselves family-friendly. The question is "How do you know exactly that they can take good care of all members in your family during the whole trip?". Due to the fact that Vietnam is becoming the favorite destination for family vacations, our experts would love to share some suggestions to plan your trip this summer. When it comes to choosing the right accommodations, here's 5 standards we all carefully take into our consideration:
Location: The first and foremost factor is most favorable location which is accessible to fundamental services and popular tourist attractions.
Room amenities: They must offer either family rooms or connecting rooms which can accommodate the whole family. We all want to stay together, don't we? Apart from that, the in-room minibar is a must as kids crave for snacks all the time. Baby cots and high chairs are also other necessary factors to consider.
Kids Club and kid-friendly pool: Kids usually have plenty of energy and curiosity. Hence, they need some places to make new little friends as well as blow off some steam before bedtime. A kids' club and a pool is a must in this case.
Babysitting Services: If you parents want have some romantic time then you better choose a hotel with babysitting service. Only when you know that your kids are being taken care of, you can enjoy your couple time to the fullest.
Easy food options for kids
Now that you know what to look for in a family-friendly property, here comes the names.
Sofitel Legend Metropole- Hanoi
Address: 15 Ngo Quyen Street, Hoan Kiem District
Just a few steps away from Hanoi Old Quarter, this property is a real legend in term of hospitality industry in the capital of Vietnam. The elegant design and the world-class services might win your hearts right away. Children are greatly welcome here with Le Petit Prince children's amenity program, a heated swimming pool, children's menus and a children's corner for Sunday brunch. You can request for connecting rooms, baby amenities and cots without a problem. Needless to mention this world famous services, you and your kids are in good hands. You can also book a chocolate buffet and tea in the afternoon or spa's massage session all day. Your little ones will be excited to explore the hotel's bomb shelter used during wartime. In short, this hotel knows the best way to make everyone happy.
Sofitel Legend Metropole Hanoi Hotel
The Nam Hai Resort – Hoi An
Address: Block Ha My Dong B, Dien Ban
Located between Da Nang and Hoi An, The Nam Hai occupied the best spot anyone can ask for in a holiday: the magnificent beach front. Imagine waking up every morning by the sound of ocean waves? Not only adults but your kids will absolutely love it as well. Don't be hesitant for the distance to Hoi An ancient town as it's only 15 minutes ride on the beautiful beach road. Kids Activity Villa with plenty of activities such as beach games, Vietnamese kite making,…will keep your kids interested all day. If your kid happens to be a swimmer, there are three pools overlooking the beautiful Ha My Beach. Regarding to parents' time: there are a bunch of activities such as yoga, golf, jogging path, spa … at your fingertips. The best part is the butler services around the clock. It's good to know there's someone who look after your whole family.
For more details: https://absoluteasiatravel.com/accomodation/the-nam-hai-resort/
Fusion Maia Danang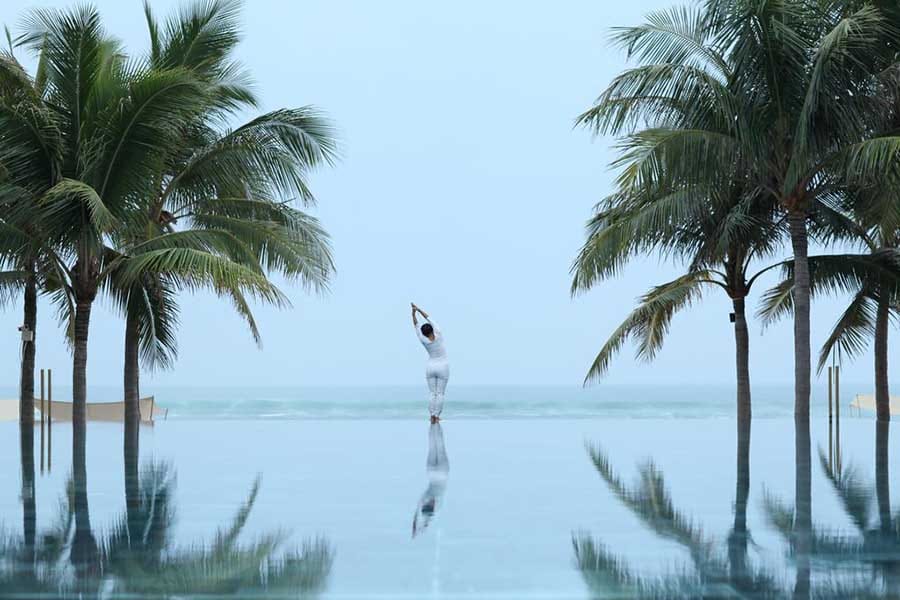 Address: Vo Nguyen Giap, Khue My, Ngu Hanh Son
Fusion Maia really knows how to make children feel special by their Mini Maia program which includes the daily activities run by their kid club. Get your kids excited by letting them know about their own privileges here. They'll be greeted with the cute little bath robes and slippers in the room, even enjoy their own mini spa treatments, cookery classes, craft type activities… There is also a dedicated kids pool and outdoor playground with swings, slides, and tunnels. Babysitting can be arranged at ease. Two or three bed villas are our suggested options for your family. What about parents? This resort earned their great title regarding to wellness priority such as yoga, therapies… You get the point.
For more details: https://absoluteasiatravel.com/accomodation/fusion-maia-da-nang-resort/
The Reverie Saigon
Address: 22-36 Nguyen Hue Boulevard, District 1, Ho Chi Minh City, Vietnam
Obviously we adults love it from the fanciful appearance to the extravagant interior and luxurious amenities. But we'll point out why your kids will love it as well. The rooms are generous in size with a separate tub and shower space, ideal for a fun bubble bath while watching TV. Apart from the 24m free-form pool which will make your kids thrilled all day long, they also offer a childcare service for parents to make the best out of your time in this amazing place. 
For more details: https://absoluteasiatravel.com/accomodation/the-reverie-saigon/
Hanoi La Siesta Hotel & Spa– Hanoi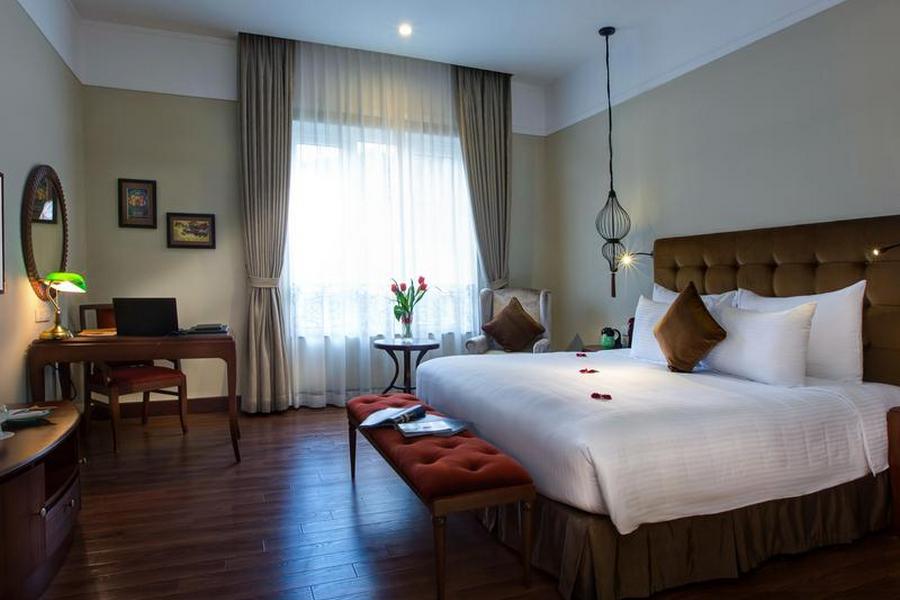 Address: 94 Ma May, Hang Buom Ward, Hoan Kiem, Hanoi
If you're looking for a more affordable alternatives of family hotels in Hanoi, then look no further than Hanoi La Siesta Hotel & Spa. Located in the heart of Hanoi, everything is within your reach, from tourist attractions, good eateries to local gathering spots and water puppet theaters. Their family suites with 2 spacious bed rooms are just perfect for a family of 5. The onsite restaurant- Red Bean is a decent place to savor local dishes without having to take your kids out. A movie room with capacity of 20 seats are designed for some quality time together. In term of kids' amenities, they've got you covered with baby cots and high chairs.
For more details: https://absoluteasiatravel.com/accomodation/hanoi-la-siesta-hotel-spa/
All these properties are our chosen ones for the balance of all members' needs and demands. If budget is not your first consideration, luxury hotels and resorts are always the best choice for families traveling to Vietnam because most of them can tick all our previous boxes. However, there're always other affordable options. After all, travelling with family shouldn't be stressful for anyone.