Absolute Asia Travel Joins Paradise Delight Cruise Launch in Ha Long Bay
Ha Long Bay, May 12, 2023 – Absolute Asia Travel is delighted to announce the participation of its esteemed Director of Sales and Marketing, Mr. Tuan, in the highly anticipated launch of the Paradise Delight – the first dining cruise line featuring visual spectacle show and fine-dining experience in Ha Long Bay. This exclusive 2-day, 1-night FAM (familiarization) trip took place from May 11 to May 12, 2023, offering an unforgettable experience to its distinguished guests.
During this exciting journey, Mr. Tuan had the privilege of staying overnight at the renowned Paradise Suite Hotel on Tuan Chau Island, which is known for being the first and only 4-star boutique hotel in the area. The hotel promises a complete range of luxurious amenities and an exceptional stay experience for its guests.
One of the highlights of this FAM trip was the enchanting buffet dinner on board the Paradise Delight – superior dining cruise. This newly launched cruise is the latest masterpiece from Paradise Group, offering high-quality meals and a unique cruising experience across Ha Long City and Ha Long Bay . With its international buffet style, featuring a wide array of Asian and European dishes, guests are treated to a culinary journey like no other. The menu includes delectable options, and guests were even served lobster as an extra gift.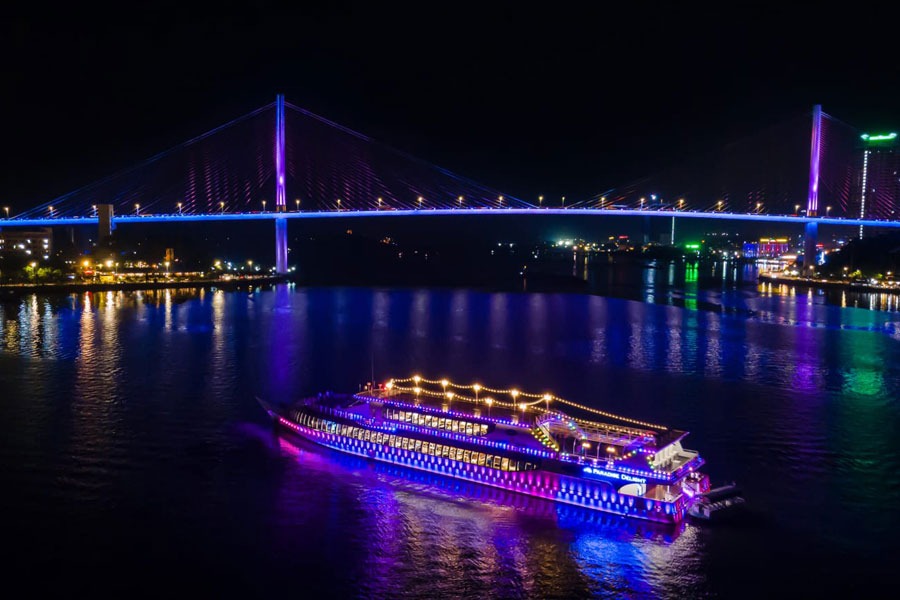 Furthermore, customers will enjoy the very first multi-media show on cruise. Mentored by well-known director Hoang Nhat Nam, the visual spectacle show 'Choreography of the Sea" promises to bring customers an artistic experience more than expected. Through storytelling by multimedia – a harmonious combination of music, LED lighting and dancing, the ancient stories, the endless beauty of Halong Bay and the living of local fishermen will be visualized vividly. It truly promises an unforgettable dining experience.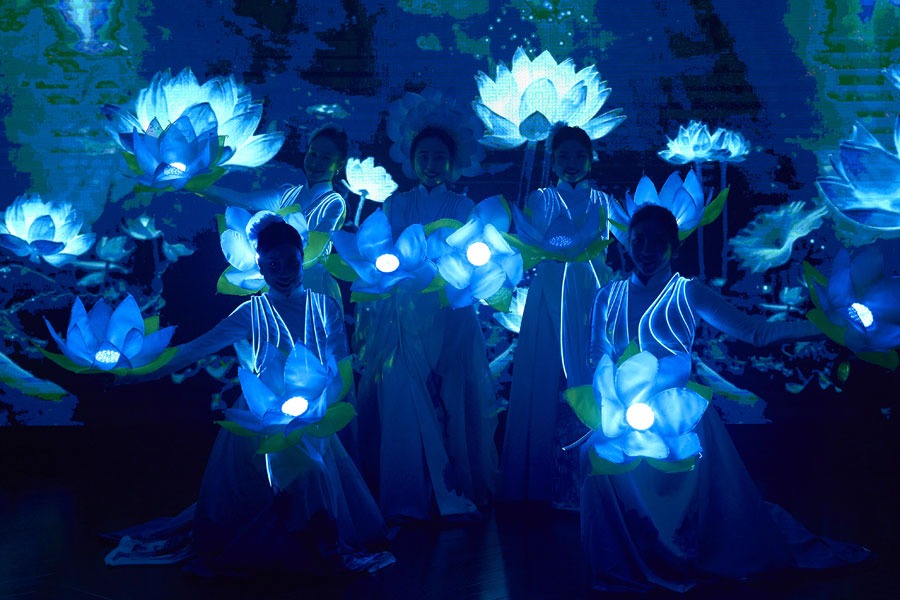 Paradise Delight embarks on daily cruises from 10:00 – 14:00 and 18:00 – 22:00. The 4-hour trip costs from $66 per person, including an exquisite culinary experience, visual spectacle show, and live music.
Mr. Tuan's participation in this FAM trip was not limited to the Paradise Delight – superior dining cruise launch. He also had the opportunity to inspect the upcoming Paradise Grand Cruise 39 cabins, set to be launched in June 2023. This new addition to the Paradise Vietnam fleet is expected to offer a heightened level of luxury and comfort to guests, further enhancing their cruising experience in Ha Long Bay and Lan Ha Bay.
Additionally, Mr. Tuan conducted a thorough reinspection of the existing cruises within the fleet of Paradise Vietnam, ensuring the highest standards of quality and service are maintained across all vessels.
Absolute Asia Travel takes great pride in Mr. Tuan's active involvement in this significant event, as it signifies the company's commitment to providing its clients with exceptional travel experiences and staying up-to-date with the latest offerings in the industry.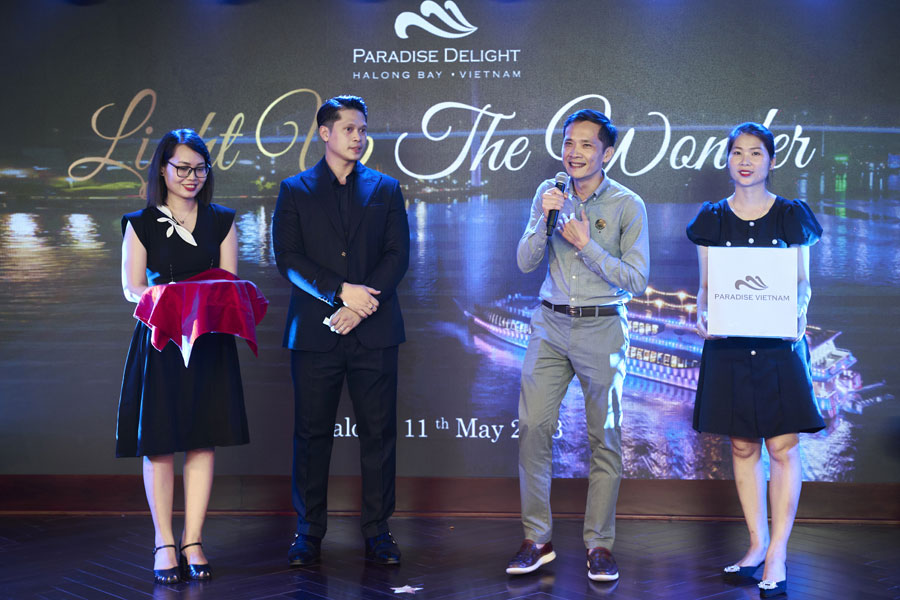 For more information about Absolute Asia Travel and its exclusive travel packages, please visit Absolute Asia Travel's website.
About Absolute Asia Travel: Absolute Asia Travel is a leading travel agency specializing in bespoke travel experiences across Vietnam and Southeast Asia. With a team of experienced professionals, the company is dedicated to curating personalized itineraries that cater to the unique preferences and interests of its clients. Absolute Asia Travel strives to provide unforgettable journeys filled with immersive cultural encounters, luxurious accommodations, and exceptional service.