ABOUT ABSOLUTE ASIA TRAVEL
With the customer-first mindset, Absolute Asia Travel always put the best effort on making customer happy and to enjoy their trip absolutely. Even seasoned, trustworthy, reactive and attentive customers – the most challenging customers are captivated, relying on the firm's aptitude and talent to propose personalised journeys within Vietnam, Thailand, Myanmar, Cambodia or Laos.
Absolute Asia Travel's collaboration with Vietnam Tourism Association, Vietnam Society of Travel Agents and Vietnam Chapter allows the company's team, composed of a skillful managing board, heedful personal consultants and considerate tour guides, to satisfy the imaginative needs of curious explorers, passionate travellers, eternal dreamers.
Welcome to Absolute Asia Travel – where your daydream about Orient's cherished wonders becomes true.
MISSION
We aim to provide a wide array of services in the travel sector that always strive to reach the highest standards, and to help our customers personalize their travel experiences.
VISION
Being the pioneer in providing user-friendly online travel platforms and personalizing travel experiences in Vietnam and Indochina.
OUR VALUES
customers focus
The orientation of Absolute Asia Travel company towards serving our customer's needs and expectations.
efficiency
We are committed to operating with the highest standards of service and professionalism, and as such, offering and executing seamless personalized travel experiences for our customers.
innovation
We continue to reach our challenges of developing many new, unique and creative tours to give our customers an unforgettable travel experience.
teamwork
We recognize that working collaboratively is the most effective and efficient way to help us achieve all the goal and tasks.
responsible
We are taking things from locals and striving to give it back and find the best way for local travel environments as well as local benefits.
WHAT MAKES US DIFFERENT
Personal Attention to Details
100% Tailor-made Tours
Well-trained and Passionate Staff
We're Flexible
Safe & Secured Payment
Trustworthy Travel Company
OUR TEAM MEMBERS
With the team of experienced, knowledgeable, young, and energetic members, we are
confident to guarantee our products and service that we offer to you. You can click each photo for more
information about our team members.
board of directors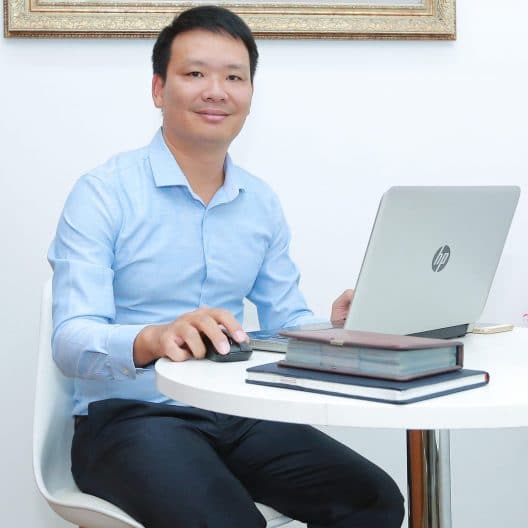 MR. LAI DUC ANH (ANDY)
MANAGING DIRECTOR
Andy joined the company in 2008 as a travel consultant with thorough hospitality background. He was our Operations Manager before taking on the role as Managing Director who is in charge of daily activities for the new brand. As an explorer at heart, Andy has traveled extensively throughout Vietnam and gained great knowledge of every corner. This is the one to go for whenever one-of-a-kind ideas are what you need. He is a detail-oriented and thoughtful leader who always manages to keep the office atmosphere upbeat, the glue to stick
our team together which tremendously contributes to our phenomenal services.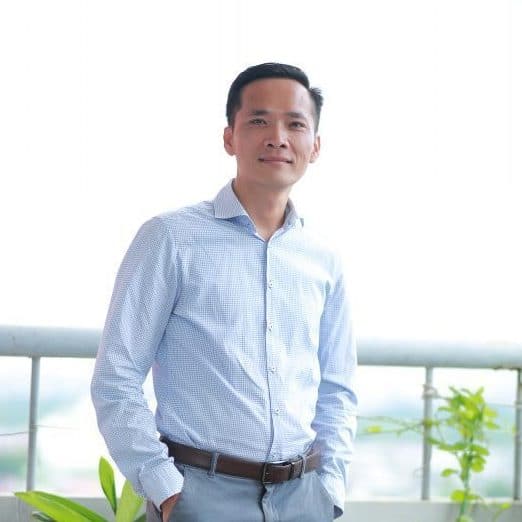 MR. DONG MINH TUAN
DIRECTOR OF SALES & MARKETING
Born a traveler, Tuan appreciates the quintessence of a place by getting off the beaten tracks, challenging his physical strength with the mysterious nature, taking back to the bygone eras and befriending with local communities. Settled in Absolute Asia as the captain of our sales and marketing team, he's been monitoring and providing great supports to his team members. When not conducting marketing campaigns or building brand partnerships, he can be found traveling around Vietnam's breathtaking landscapes and indulging his passion for photography. Plenty of his inspiring photos can be found on our website.
international sales & advisors
MS. SUZIE CAMPBELL
INTERNATIONAL SALES
Suzie Campbell was born and educated in Australia: With more than 30 year's experience in the Restaurant, Hotel and Tour and Travel industry, Suzie has owned and managed her own Italian restaurant in Australia, she has managed several hotel properties and served as Director of Sales and Marketing for two large hotel resorts. Suzie also worked as a Director and Vice-President of the Best Western International Marketing Co-op in the United State. She is now in charge of the company's international marketing activities based at Tempe, Arizona.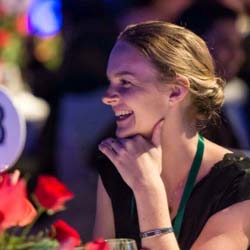 MS. HANNAH PEARSON
SALES REPRESENTATIVE
Originally from the UK, Hannah is now based in Kuala Lumpur, Malaysia. She arrived in Malaysia in 2012 and has since immersed herself thoroughly into the South East Asian travel industry through both B2C and B2B roles. She built up FIT outbound travel at one of the largest travel agencies in Malaysia, launched her own travel startup and has represented diverse travel industry clients in the region.
TRAVEL CONSULTANTS
MS. NHUNG NGUYEN
PERSONAL TRAVEL SPECIALIST
Simply a girl who believes in equality!!! Nhung takes traveling as a way to make the world a better place. She takes it to heart. She believes that through cultural interactions, all voices should be heard. It can be rural women who being treated as the inferior classes in society or wild animals who being violated for tourism benefits. And while we travel, our voices can contribute tremendously to the well-being of the local communities. If your travel purpose is all about ethnic minority groups, the wildlife or social issues, she's always open for a chat over a cup of coffee.
MS. LE THI HONG
PERSONAL TRAVEL SPECIALIST
With more than 10 years experience in this industry, Hong is one of the most knowledgeable members of our team. She'll give you the first impression of a traditional Vietnamese woman who has the gentle appearance and sweet voice. But when it comes to travelling, she's a true explorer with a fearless spirit. No matter what you already hear and know about Southeast Asia, spend 10 minutes with her, you might end up learning much more about it.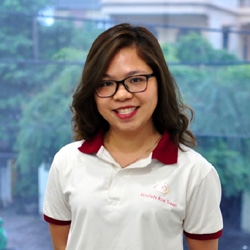 MS. NGUYEN THANH HUYEN
PERSONAL TRAVEL SPECIALIST
Growing up in the capital city of Vietnam, Hanoi, Huyen (Sophie) is a proud Hanoian about not only its well-known tourist spots but also its hidden gems. Just ask this girl anything which you know and love about Hanoi, she'll make it better. Travelling becomes her frequent habit which takes place during the year, and not just 1 time, 1 country. Jumping into countless water pools up to 10-meter-high at Kawasan Falls (Philippines) or sampling fried scorpions at a street vendor on Khao San Road (Thailand) … are just a few of many typical examples when this sassy girl went out of her comfort zone. Apart from the adrenaline thirst, she also believes that her on-going travels strongly support her career as a travel consultant. After each trip, she's eager to apply her intensely detailed and up-to-date knowledge as well as her first-hand experience to design perfect tailor-made trips for travelers all over the world.
MS. PHAM THU ANH
PERSONAL TRAVEL SPECIALIST
Thu Anh is a girl who likes to get lost. To her, it is a way to explore any destinations she visits. She truly values every chance she gets to explore a new place, even with her travel buddies or by herself. Travelling is a wonderful way to discover the world and even our true selves, she believes. She is surely a helpful, enthusiastic person that you can trust to make sure your travel experience is unforgettable. 
TOUR GUIDES
MR. NGUYEN DUY VU
TOUR GUIDE
Being born in Hoian and now living with his family at the center of the ancient town, Vu is not only a well-experienced tour guide but also an enthusiastic local. Vu loves showing our guests around Hoian, Hue and the surrounding areas such as My Lai, Phong Nha… When it comes to the hidden corners, the fun facts and myths or the historical stories, there's no better person to learn from than this witty and benevolent guy.
MR. DOAN QUANG SON
TOUR GUIDE
Joined us in 2012, Son is an experienced guide with great knowledge of mountain trails and ethnic minorities in the Northern Loop of Vietnam. Being born a Hanoian but soon realizing the deep passion for adventures, he moved to Sapa long time ago. Son is no less skilled than any other trekking pros, especially for the moderate to hard treks & biking routes. When it comes to challenging physical strength, there is no limit for him. To get ready for a lifetime adventure with Son, all you need is a lot of energy for the exotic landscapes and an open heart for his cultural stories.
MS. NGUYEN THI HANG
TOUR GUIDE
With over 12 year experience working as a tour guide, Hang believes that a tour guide is not only the one who explains what tourists see but also helps them understand it and the stories behind. She loves traveling, exploring new places which she would love to share with visitors. She wants to transcend her love and excitement which she feels everyday to the guests. She enjoys showing them a Vietnam beyond the guide book by highlighting hidden gems and sharing her favorite places with them. Her favorite place in Vietnam is Halong Bay, for its beautiful emerald green waters and its stunning limestone grass topped islands. Exploring this nature wonder with her will be one-of-a-kind experience. For Hang, travelling is a 2-way road which is all about giving and sharing. She's willing to show you the beauty of Vietnam and she would love to learn about your cultures as well.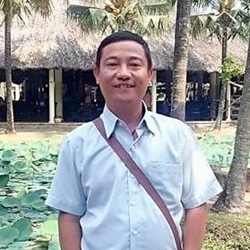 MR. NGUYEN VAN HIEP
TOUR GUIDE
Hiep has been working as a tour guide since 2000 and leading our clients in Ho Chi Minh City (formerly Saigon) and the surrounding areas. Hiep loves being a tour guide as it means he gets to meet new people from all corners of the world and learn about their backgrounds and cultures. Hiep lives in Ho Chi Minh City and enjoys showing our clients around one of the most vibrant and dynamic city in Asia. Needless to mention the reputation of this city, but with this guy, you'll have a chance to look at it from so many different angles. Among Hiep's favourite destinations in Southern Vietnam are the famous Cu Chi Tunnels as well as the Mekong Delta, with its peaceful villages, friendly locals and colourful floating markets.
ASSOCIATIONS
Vietnam Society of Travel Agents
Vietnam Tourism Associations
Pacific Asia Travel Asociation – Vietnam Chapter